21 Jan 2022
ARAMARK hosts 'Meet the Buyer' Event at IFE 2022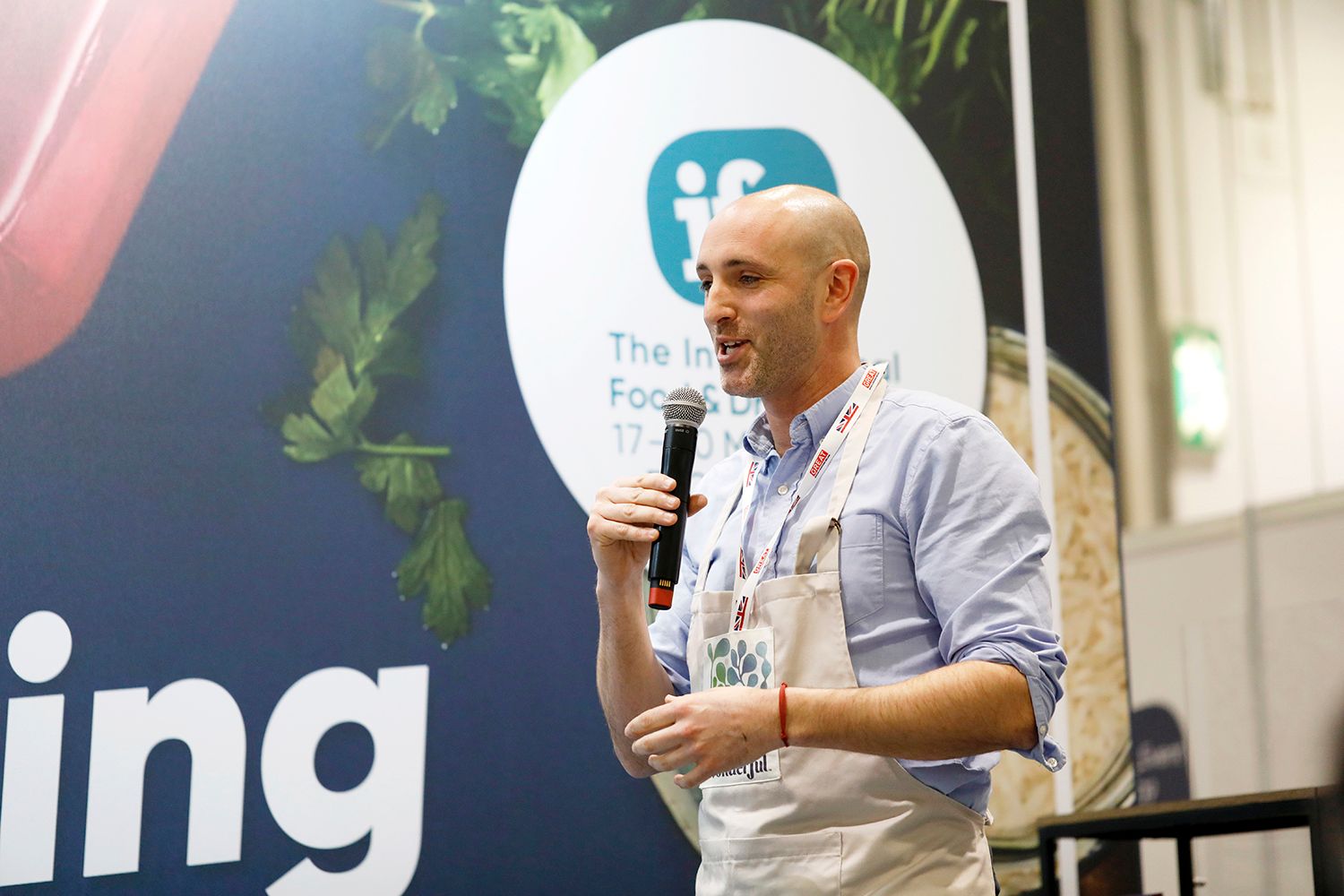 Food producers, distributors, and wholesalers are being invited to showcase and pitch their products to a panel of Aramark's expert directors, buyers, operations, and culinary teams at IFE, International Food & Drink Event, taking place on 21-23 March 2022 at ExCeL London. The successful organisations will be in with the chance to agree a supply partnership with one of the most prominent buyers in the UK foodservice sector.
The Aramark Producer Showcase has proven a successful format in both Ireland and Scotland, and offers companies the opportunity to present their products to a judging panel in a 'Dragon's Den' style format. It will also provide producers with the opportunity to network with Aramark contacts and one another; providing a unique opportunity to create and develop long-term relationships.
Previous winners include Le Patissier, Redmond Fine Foods, Goodness Grains, The Penny Loaf Company and Wildberry Bakery.
Stephen Brennan, Supply Chain Director, Aramark Northern Europe said "As a business we're eager to meet the freshest, most innovative and best quality businesses, wherever they may be. More than ever, we're looking to partner with diverse businesses and to forge business relationships with social enterprise-focused suppliers."
Helen Milligan-Smith, Managing Director for Aramark UK and one of the experts on Aramark's panel of judges, also commented: "IFE is a must-attend event, not only for the wide range of unique and diverse food and drink suppliers on offer but also for the opportunities the show presents to build meaningful, long-lasting working partnerships. I am delighted we are bringing Aramark's Producer Showcase to IFE 2022 and look forward to meeting all of the talented exhibitors and seeing what opportunities may arise for Aramark to build relationships with a diverse range of suppliers."
IFE Event Director Philippa Christer added: "This is an unmissable opportunity for food & drink businesses to pitch directly to top industry buyers and we're thrilled to be partnering with Aramark, a hugely respected name in the world of food and drink. This is a chance to demonstrate your value proposition, stand out from the competition and take your business to the next level, so get entering!"
The opportunity to pitch at IFE comes after Aramark Northern Europe has announced their commitment to become a Net Zero company by 2050, seeking to build relationships with regional, diverse businesses, SMEs and social enterprise-focused suppliers in so doing support our goal of Carbon reduction.