04 Jul 2022
Cash, credit and the cost-of-living crisis at the FWD Conference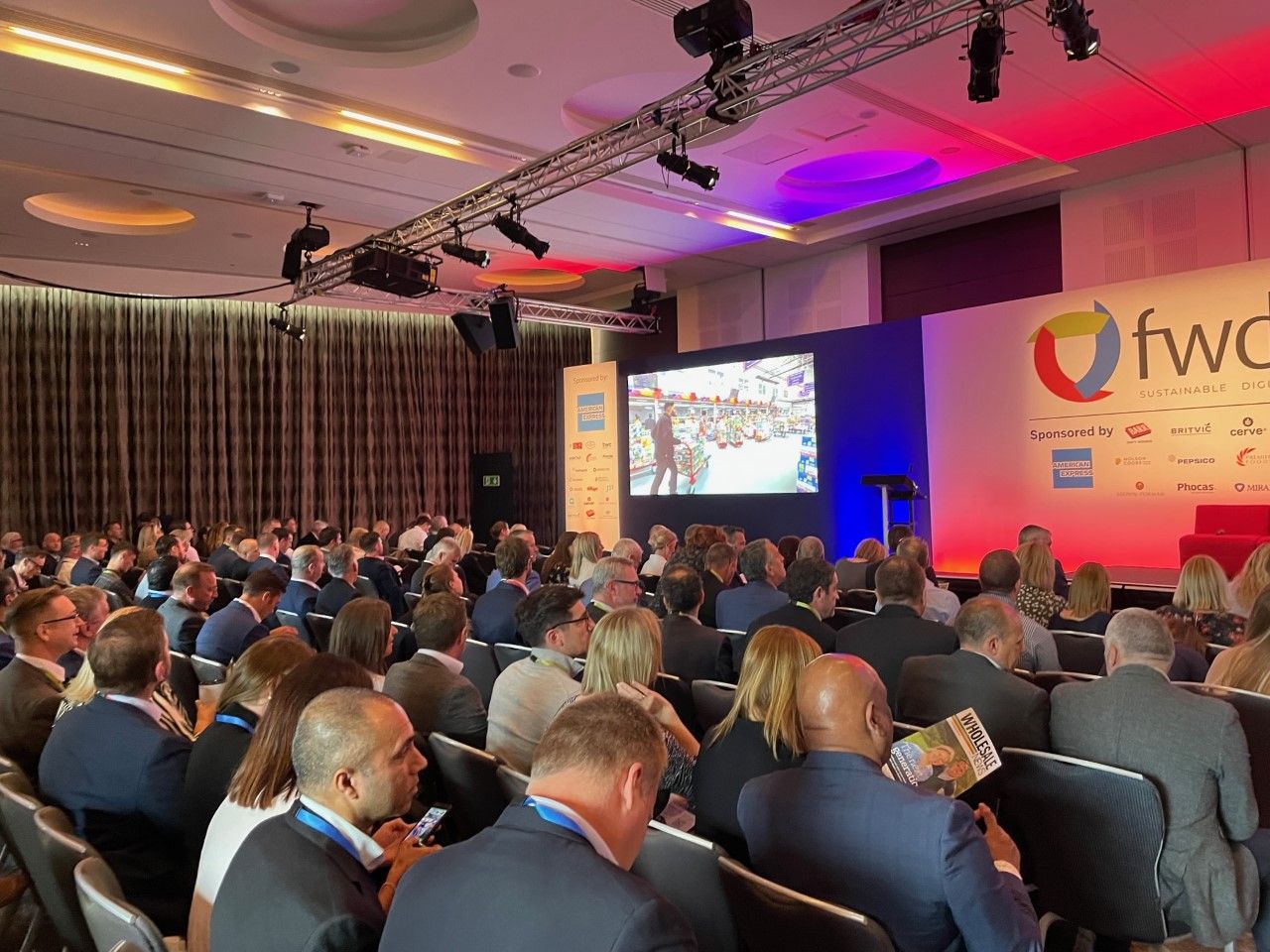 On Thursday 30 June, the who's who of the UK wholesale market descended on St George's Park in Burton-On-Trent to hear expert analysis of the latest trends and challenges facing the sector at the annual Federation of Wholesale Distributors (FWD) Conference.
A major talking point for one session was the cost-of-living crisis currently impacting on consumers in the UK and around the world. The all-star panel comprised Kat Cowan, Director, UK Business Partnerships, Amex; Tom Gittins, Managing Director of Cotswold-based buying group Confex; Gurms Athwal, Trading Director at cash & carry wholesaler Parfetts; and Creed Foodservice Managing Director Philip de Ternant.
There was no doubt among the panel that the past several years have led to a sea change in the relationships between suppliers, wholesalers and retailers.
Kat Cowan, pointed out that, "there have been fundamental shifts caused by macroeconomic factors, including a huge shift to online purchasing."
While the move to online purchasing was a major trend among retail consumers, wholesalers have also been investing in a more comprehensive move to online ordering and purchasing and utilising technology to track purchases and waste.
Philip de Ternant commented that, due in large part to the supply chain challenges stemming from the war in Ukraine, "there's less loyalty out there. We will buy from who has product to keep our customers happy."
This change, according to Tom Gittins, has been a wake-up call for some wholesalers, saying, "some local wholesalers have dealt with their customers and were quite lax."
The supply challenges for a number of products, notably including sunflower oil (Ukraine and Russia together had accounted for about 75 percent of sunflower seed oil) and grain, have meant that wholesalers are working with a wider variety of suppliers to ensure they can continue to meet customer demand.
De Ternant added that deliveries are becoming larger and less frequent, saying "most of our customers are getting two or three deliveries per week and are fine with that. We're working with them if they need more storage, for example. Some are pushing for more days but most understand the bigger picture."
The session concluded with the panel encouraging suppliers to communicate their own supply chain challenges, rather than hiding any issues until they are too late to rectify.
De Ternant told the conference audience, "We're in this together; the issues aren't going to change in the short term. If you have issues, tell us early and we can do something about it."
Keep up to date with latest industry news by subscribing to the IFE newsletter.