23 Mar 2022
Celebrating international food & drink at IFE 2022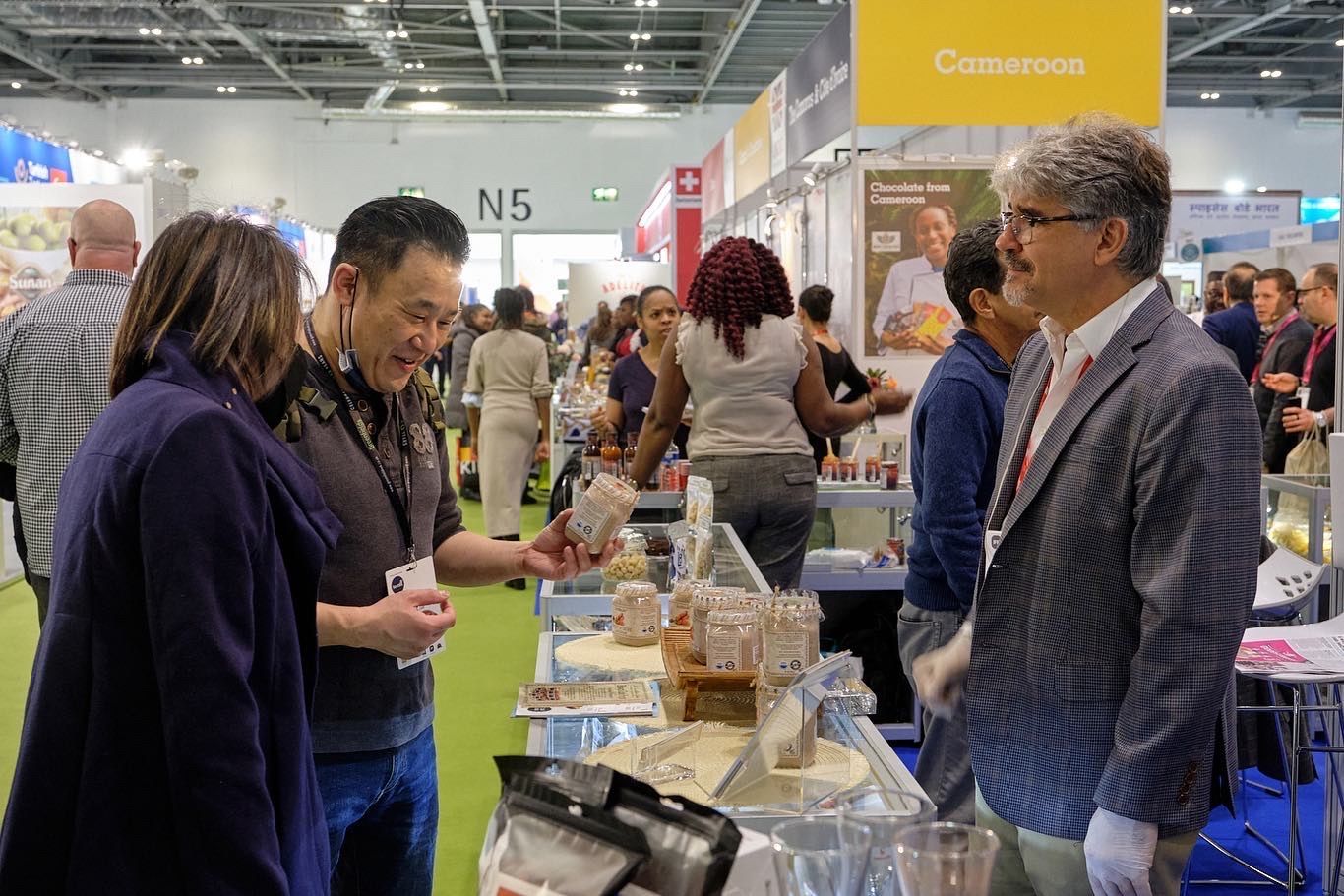 The final day of IFE, International Food & Drink Event saw food & drink suppliers at the show meeting with key buyers from around the world, while the event's country pavilions welcomed luminaries and government officials to sample products and promote global trade in the sector.
Among visitors to the show were the Lithuanian Vice Minister of Agriculture Egidijus Giedraitis, Head of Export Promotion Unit Dr. Antanas Venckus and the Director of State Food and Veterinary Service Mantas Staškevičius as well as the embassy team headed by ambassador Renatas Norkus.
The India pavilion was visited by Shri Sujit Ghosh, Deputy High Commissioner, London; the USA welcomed Philip T. Reeker, Chargé d'Affaires of the US Embassy in London; Serbia was joined by Ambassador Aleksandra Joksimović of the Embassy of the Republic of Serbia and the Sri Lanka pavilion hosted Saroja Sirisena, High Commissioner of Sri Lanka.
Australian High Commissioner to the United Kingdom The Hon George Brandis QC, who visited the pavilion, hosted by Austrade, on 22 March, commented: "It's great to be at the Australian pavilion at IFE with Austrade and so many Australian producers of excellent food and very good beverages. Food and drink is something that Australia does really well and at the top of the market in particular."
A selection of homegrown Brazilian businesses attended IFE this year, hosted by Apex-Brasil, the Brazilian Trade and Investment Promotion Agency, to build on the international success of the country's high-quality produce experienced from the past year.
2021 was a year of growth for Brazilian food and drink, especially in the UK. Apex-Brasil analysed that UK imports of the country's range of food and drink products, including the famed açaí berry, increased by 11% compared to 2019 with a valuation of almost £634.7m.
For the first time in several years, IFE in London provided a platform for Brazilian businesses to reconnect with UK partners, forge new relationships and embark on new trading opportunities to capitalise on the momentum in the UK.
International Exhibitors at IFE 2022
Gladis Amoah of Ghanian business Niche Cocoa commented: "We process cocoa from the bean to the bar, and we're here at IFE to showcase our chocolates and other confectionary ranges to the UK consumer and to see if the UK public will enjoy the taste of original Ghanaian cocoa beans. So far it has been an awesome experience. I've been able to gather market intelligence on whether our chocolate taste profile works, and we've found leads to follow up on and we look forward to potentially doing business in the UK."
Daniel Jackson of Definite Chocolate from the Dominican Republic said: "The show has been great, we've met lots of buyers from different sectors, from distributors to people who own shops, cafes and bakeries to chefs. We've made a lot of contacts and we're excited to follow up over the coming days."
Paul Bup of Cameroon luxury chocolate business Fire Mountain added: "What we have experienced at IFE is amazing. It has created a platform for us to interact with buyers from around the world and the UK. During the show we have met different buyers from different shops and companies who need different things and we're made a lot of contacts. I've had great advice from a buyer on what is needed for one of my products. If you're not in a show like this where you are meeting the buyers it would be difficult to get this advice and information. "