22 Mar 2022
Day Two of IFE puts sustainability in the spotlight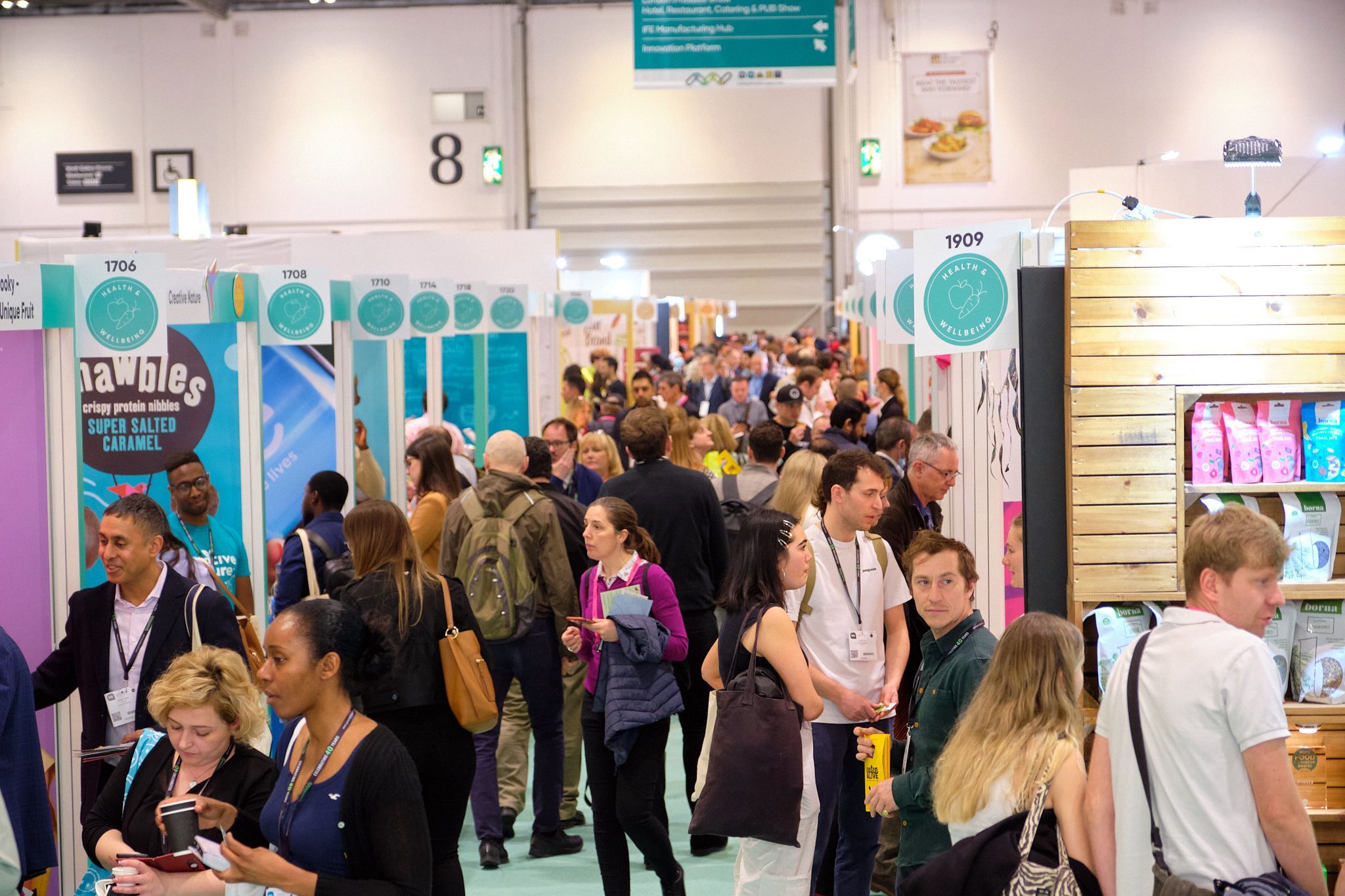 As IFE, International Food & Drink Event continues to showcase innovative food & drink products from around the world at ExCeL London, day two of the event took a close look at the trends and products in the sustainability space.
Visitors were able to meet with suppliers with sustainability at their core, such as Pure Blue of Norway, which aims to be the most climate smart and socially responsible water brand on the market, and Cold Bush Organics, a business passionate about empowering famers and producing high quality coffee in harmony with the environment.
The Australian Pavilion, managed by Austrade, was sending out a strong sustainability message to the international food & drink industry.
Australian High Commissioner to the United Kingdom The Hon George Brandis QC commented: "It's great to be at the Australian pavilion at IFE with Austrade and so many Australian producers of excellent food and very good beverages. Food and drink is something that Australia does really well and at the top of the market in particular.
"Our beef, our lamb, our seafood, our fruit, our vegetables and of course our beverages are the best in the world. Taking the opportunity to take that excellent produce to the world market is a fabulous occasion for the Australian industry and I'm delighted to be here."
Charles Banks, Co-Founder of thefoodpeople, presented a session on some of the key trends in sustainability, saying: "Many of the trends that we're seeing evolve in 2022 are rooted in the need to dramatically reduce the climate impact of our food system. We expect to see on-pack and on-menu carbon labelling to become the norm, together with the development and the unification of the science and systems to support it."
Hamish Renton of HRA Global, meanwhile, was joined by Tim Etherington-Judge, Co-Founder of Avallen Spirits and John Steel, CEO of Cafedirect to discuss the pros and cons of gaining sustainability certifications such as B Corp.
Renton remarked: "It's throwing out challenges to retailers and others in the supply chain as at the heart of the standard are equitable relationships throughout the supply chain and the creation of trust and transparency. So naturally this sits more comfortably with progressive and forward-thinking retailers rather than those driven fully by the quest for shareholder value to the exclusion of everything else."
Philippa Christer, IFE Event Director, was thrilled at how the event was progressing: "We're halfway through what is truly an extraordinary showcase by the hottest producers in the food & drink industry right now. We're so pleased to see the who's who of the industry using the show to brush up on their knowledge, try new products and get to grips with the latest trends and issues."