16 Mar 2022
Discover Australian innovation at IFE 2022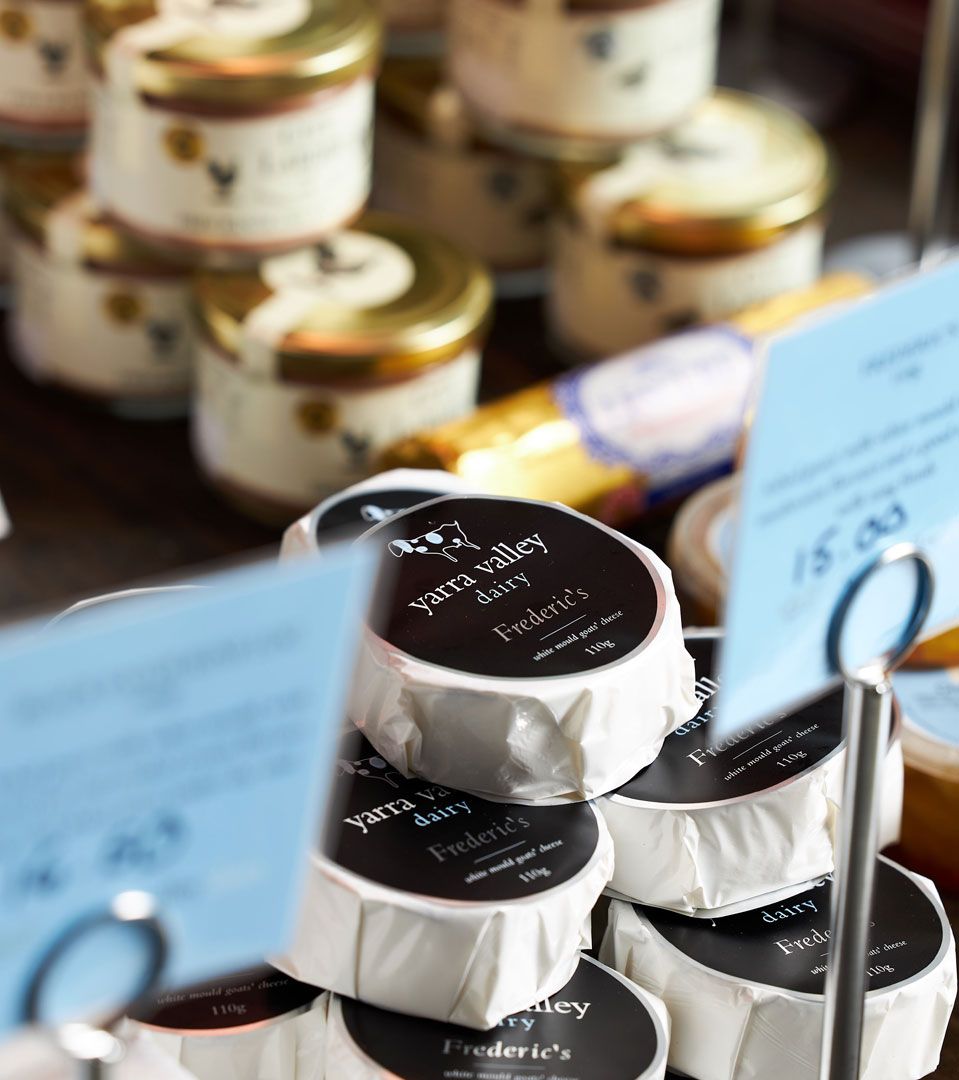 Long-time visitors to IFE know that the event is always an unrivalled showcase of quality international food & drink producers and this year's edition is no different, with more than 50 countries represented and thousands of products from around the world on show.
The 2022 Australian Pavilion, helmed by The Australian Trade and Investment Commission, will feature more than 30 innovative Australian businesses, reflecting the diversity and quality of the country's food & drink output.
From sustainable fisheries to historic family businesses to honey products creating a 'buzz' in the wellness space, here are just some of the Australian suppliers you can discover on Stand 4205 at IFE 2022.
Austral Fisheries
Austral Fisheries is Australia's leading integrated commercial fishing company bringing high quality, sustainably caught seafood products to customers around the world for over 40 years. Austral's fleet consists of 15 vessels ranging from toothfish in the south; to prawns and tropical reef fish in the north. Austral is committed to its responsibility as a steward of the ocean and the environment; with their Commonwealth-managed fisheries certified as sustainable and well-managed by the Marine Stewardship Council. In 2016, Austral Fisheries became the first seafood business in the world to be certified as carbon neutral; offsetting the emissions created during their operations by planting over 220,000 trees every year in the Yarra Yarra Biodiversity Corridor, four hours north of Perth, WA.
Brown Family Wine Group
For over 130 years the Brown Family's sense of adventure and innovation has led them to where they are now: creating exciting new wines, pushing boundaries, and developing vineyards in some of the best regions in Australia. They have evolved from a single brand to a family of brands that now includes Brown Brothers, Devil's Corner, Tamar Ridge, Pirie, and Innocent Bystander. From the very first vintage in Milawa, Victoria back in 1889, to the multifaceted business they are today; the business prides itself on its family heritage and connection to consumers, whilst remaining a trusted partner to its valued customers. Above all is the desire to remain a sustainable and successful family-owned company for generations to come.
Clean Seas Sustainable Seafood
Clean Seas is recognised for innovative aquaculture practices and reliability in supplying the highest quality fresh fish to markets all over the world, 52 weeks a year. Its operational footprint includes a Hatchery and R&D facility on South Australia's Eyre Peninsula, multiple farm sites across the Spencer Gulf and a world-class seafood processing facility in Adelaide. They work closely with their network of distributors, wholesalers and retailers to develop long term relationships in markets all around the world.
Coopers Brewery
Coopers Brewery produces naturally conditioned ales and stouts that are enjoyed around the world and are still created using Thomas Cooper's same traditional brewing methods. The natural bottle conditioning is what gives Coopers ales their unique flavour and cloudy appearance. To achieve this, a small amount of live yeast is added to the beers prior to packaging. This in-bottle fermentation naturally carbonates the beer and eliminates the need for any preservatives or additives. To fully appreciate Coopers Beers, gently roll the bottle to fully incorporate the yeast sediment before pouring.
Hive + Wellness Australia
Proudly Australian owned and operated for over 65 years, Hive + Wellness Australia has maintained a strong commitment to innovation and quality in bee products. They are equally dedicated to protecting and fostering the growth of the Australian apiculture industry, the Aussie bee population and the environment. Their mission is to support Australian beekeeping families and share their passion and knowledge of honey, bees and health & wellness to consumers through their portfolio of strong heritage brands, which include Capilano Honey, Barnes Naturals and Wescobee Honey.
Midfield
The Midfield Group is a multi-faceted meat processing company built on solid farming foundations and embracing the values of life on the land. Located in Warrnambool, in the heart of Victoria's pristine Great South Coast region and one of Australia's prime dairying regions, Midfield founder Colin and a group of dedicated key staff have expanded the business to a company with multiple divisions which is a major player in the domestic and export market, with beef, lamb, veal, mutton and their by-products traversing Australia and the globe.
Mighty Craft
Mighty Craft is one of Australia's leading and fastest growing premium craft drinks companies, listed on the Australian Securities Exchange (ASX). They enable craft companies to scale production, distribution and sales.
Mighty Craft are building a distinguished portfolio of quality craft assets to create value at scale for their employees, suppliers, partners, customers and shareholders. Everything they do, they do to help the Australian craft industry prosper on the world stage.
Ponting Wines
Ponting Wines is a collaboration between one of Australia's most celebrated modern-day cricketer, Ricky Ponting and Ben Riggs, an award-winning Australian winemaker known for uncompromising, high-quality wines. Masters of their craft, their partnership has been forged to celebrate their dedication and achievements. Each wine reflects Ricky's remarkable life and has been carefully crafted by Ben to ensure flavour, structure and complexity are of the highest quality.
Stone and Wood
The story of Stone & Wood began in 2008 when three friends – Brad, Ross and Jamie – decided, after many years in the brewing industry and with a passion for good beer, they wanted to start their own thing.
Inspired by the idea of the 'village brewery' – that is, a brewery that brews quality beer while giving back to the wider community – Brad, Ross and Jamie founded Stone & Wood in a modest shed in Byron Bay's industrial estate and began following their vision of creating a conscious local business.
Thomas Food International
Luiten Food is a family-owned company in the Netherlands with over three quarters of a century experience in the import and distribution of game and poultry. Luiten Food is now a complete supplier of beef, lamb, game, poultry, exotic game and Ibérico pork, their recent partnership with Thomas Foods International gives them access to premium quality Australian beef and lamb products. In 2021 they opened a dedicated UK sales office from which they offer their wide range to small and large customers in food service, food processing, wholesale, catering, retail, and specialty shops all over the UK.
Jack's Creek
Jack's Creek is a leading company in Australian premium beef production and consecutive winner of the 'World's Best Grain Fed Steak Producer', World's Best Fillet Steak and World's Best Ribeye Steak in 2021. Their operations include processing Wagyu and Black Angus cattle and marketing high quality grain-fed beef products. They are proud to provide each and every customer with their beef guarantee: tender and juicy beef, full of flavour with every bite.
Yarra Valley Dairy
Yarra Valley Dairy's cheeses are made using the freshest cow's milk provided by their neighbouring dairy farms, and goats milk is delivered regularly from the Mansfield region only a couple of hours away in Victoria, Australia, where the natural environment and pastures are more suited to farming goats.
Most of their cheeses are fresh and soft in character, with a firm nod in style to the simple, fresh farmhouse cheeses produced in Italy and France. Their focus is on producing as much as possible by hand, with all their cheeses made, wrapped and packed by their dedicated cheesemakers and production staff.