04 Jul 2022
M&S Family Matters index sees rising interest in health food products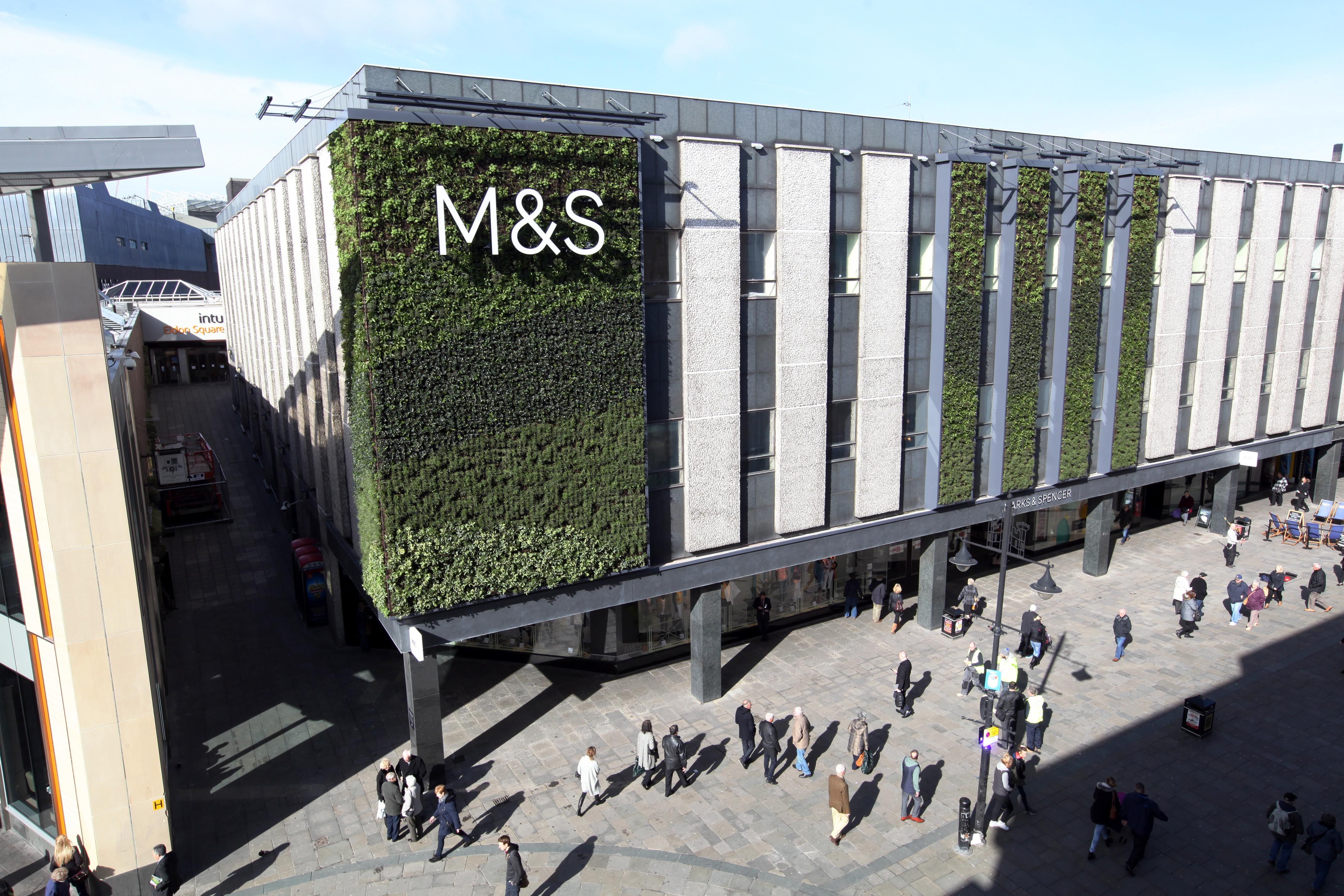 M&S' latest Family Matters Index reveals growing finance concerns aren't dampening desires to make the most of this summer.
Top of the summer list for families is eating more healthily (53%), followed by exercising more regularly (47%) and a desire to spend more time outdoors (40%).
Millennials (25-34 year olds) are the most motivated to get in shape, while older generations (over 65s) the least. When it comes to exercise, walking and hiking is easily the preferred activity (48% either have or are planning to take it up), followed by home workouts (38%). 1 in 10 meanwhile are keen to give yoga a go.
This demand for a health-kick may be inspired by the third (33%) of families concerned about getting enough nutritious food – the fastest-growing concern since the Family Matters Index launched in March 2021 (up 11%) – as well as the 54% of Brits concerned about their family's health. Younger generations in particular are concerned about their family's health (57%).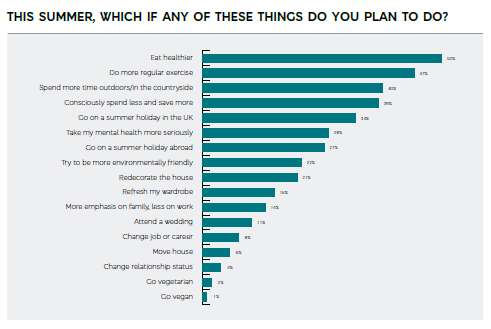 These plans come despite cost of living concerns being front of mind for families.
Cost of living is cited as a top concern by 82% of UK families, up 10% since the end of last year. This has had a knock-on impact on overall optimism about family prospects, which stands at 42%, up slightly (2%) from November however down 9% from March last year.
The future impact of climate change (64%) and divisions across the country (59%) also remain key concerns.
After household bills and mortgage payments, 40% of 18-24 year olds are prioritising savings, above the average of 31%, and way ahead of spending on food and drink (19%), leisure activities (11%) and holidays (8%).
Uncertainty about the future may also be starting to impact shopping habits. Across the board, value is a key deciding factor when choosing where to shop – 78% of people ranked this as a top three priority, ahead of convenience (55%) and customer service (47%).
It's not just cost of living driving behaviour changes, families are continuing habits started in lockdown during the pandemic. A third (34%) say they're continuing to spend more time outdoors and 29% spending more time together as a family, with 25% continuing to exercise at home.
35% of people in full-time work and 25% of part-time workers also believe they now have a better work/life balance that they established in response to Covid and lockdowns.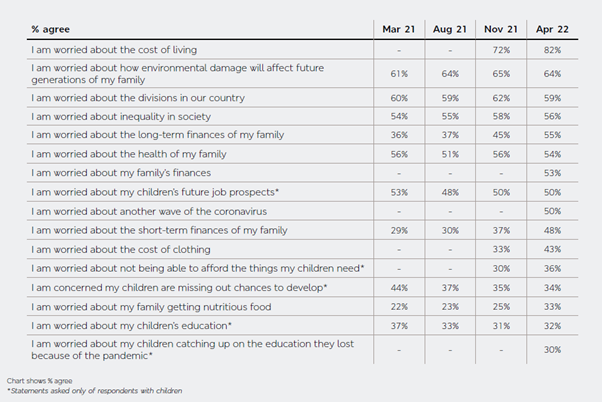 Maria Pickett, Head of Food Customer Insight at M&S, said: "Our latest index suggests cost of living concerns will continue to rise over the coming months, with value set to become even more important to families. At M&S Food, we're focused on delivering our trusted value promise, which matters more than ever to our customers. Trusted value means offering great value food without compromising on quality and freshness, sourcing standards or at the expense of our suppliers.
"Earlier this year we announced new investment in our value proposition – we've invested over 100million in the past three years. At the centre is our Remarksable range, made up of everyday items that families shop week-in week-out, including our 100% RSPCA Assured British milk and Vitamin D enriched bread loaves, all price benchmarked against key competitors. Alongside this, our Fresh Market Specials across stores offer a rotating menu of fresh, high-quality produce at great value, alongside our Baker's Specials. We're also launching Bigger Pack Better Value choices for customers and offering kids eat free across our cafés during the school holidays this year."
View the full M&S Family Matters Index here.
For more of the latest industry news, subscribe to the IFE newsletter.