11 Mar 2022
Speaker Q&A: Matthew Nobbs, Gorillas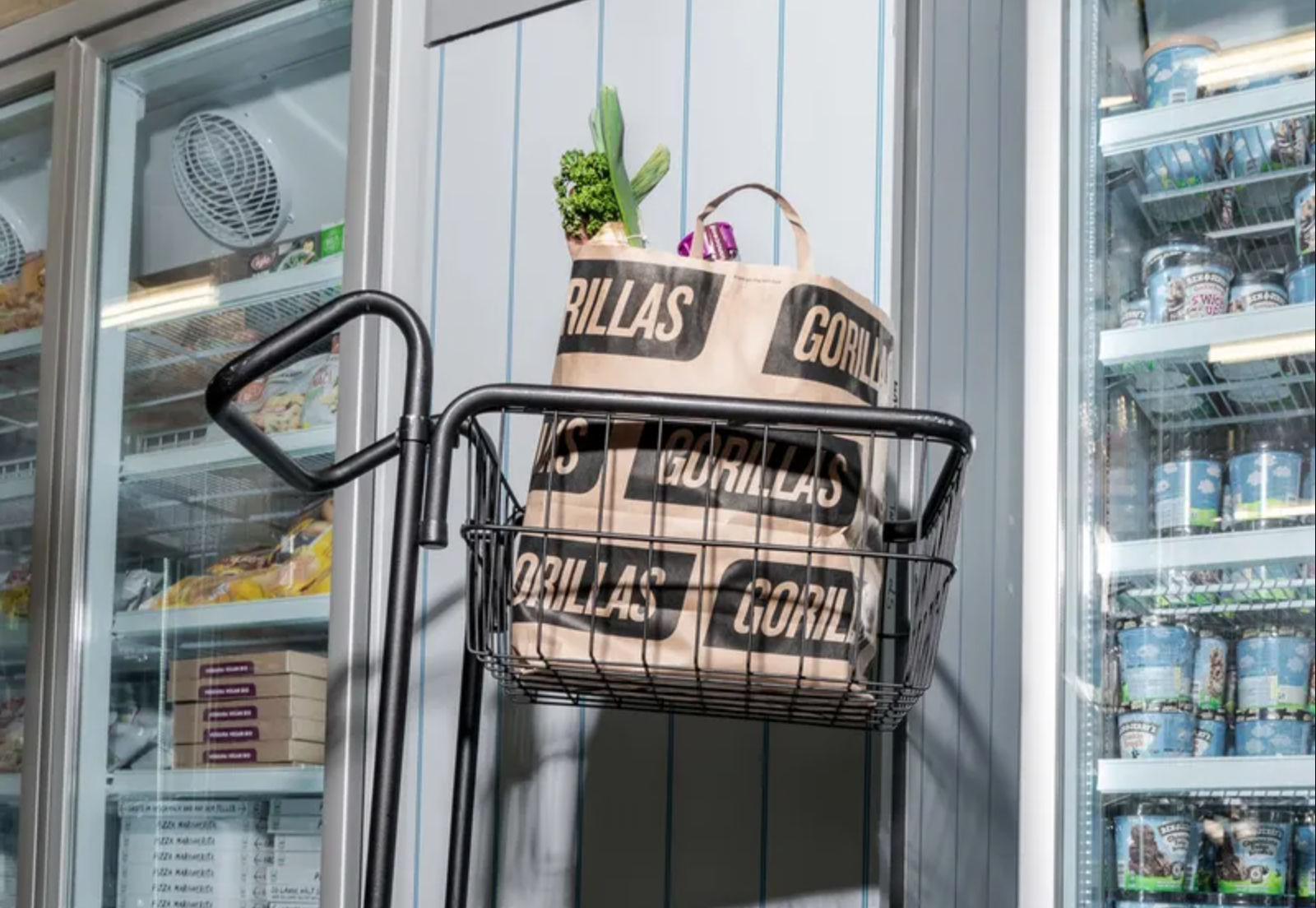 With customers now able to receive groceries in minutes without leaving the comfort of their homes, what does this mean for the future of shopping as we know it? Is this new business model a threat or an opportunity for food & drink retail? And, quite simply, is this model sustainable?
Day Three of IFE, International Food & Drink Event (23 March) will see the session 'Serving the 24/7 customer', with moderator Roseanna Evans, Head of Client Operations at HRA Global, joined by Ben Ebbrell, Co-founder of SORTEDfood, Matthew Nobbs, Commercial Director at Gorillas and Tom Lister, CEO of Hackney Gelato.
IFE caught up with Matthew to discuss the speedy delivery phenomenon and what visitors to the show can expect from this discussion.
Speedy delivery companies have grown rapidly over the past few years, what do you attribute this to?
I would say that it goes back to the evolution of the weekly supermarket shop. Traditionally, people would go to the supermarket once a week and do one big shop for the week, but this always results in some level of food waste, either from missed 'best before' dates or fresh produce wilting at the back of the fridge. That's why rapid delivery services like Gorillas are a new, more mindful way of grocery shopping. It allows people to buy smaller baskets throughout the week and avoid producing as much food waste, buying just for what you need throughout the week to better suit a busy lifestyle.
How do you think consumer expectations are changing when it comes to retail food & drink delivery?
Consumer behaviour has adapted over the last few years to expect everything to be faster and better than before - that's exactly what Gorillas strives to achieve. Regardless of where our users are, at home, at a friend's house or at the office, we offer high-quality and local produce delivered in minutes to customers' doorsteps. It's much quicker than walking to your nearest shop and buying whatever they have in stock, and our range of locally sourced products is unique to the Gorillas' in-app offering.
What are the benefits for retailers entering this space?
Our recent partnership with Tesco is a great example of how retailers can benefit from offering ultra-fast delivery to their customers. We can utilise the existing networks of Tesco's strategically located UK stores while leveraging our rapid delivery business model for an accelerated and optimised consumer experience. The partnership also offers the potential to expand our growing regional customer base, offering Tesco customers all across the UK the chance to experience ultra-fast delivery with the combined Tesco and Gorillas' product range.
Why should visitors come to your session at IFE in March?
Since joining Gorillas in January 2021 and watching operations grow in the UK, I will be able to share insight into how a leader in the instant on-demand delivery industry has evolved over the last year to become an established name within the UK q-commerce space. And with over 20 years of experience working in retail within senior commercial roles at Lidl, Holland & Barrett, and now Gorillas, I'll be able to comment on questions related to the grocery and retail industry both within the traditional supermarket space, and the evolution of on-demand delivery companies.