20g Premium Organic & Fairtrade Madagascan Vanilla Powder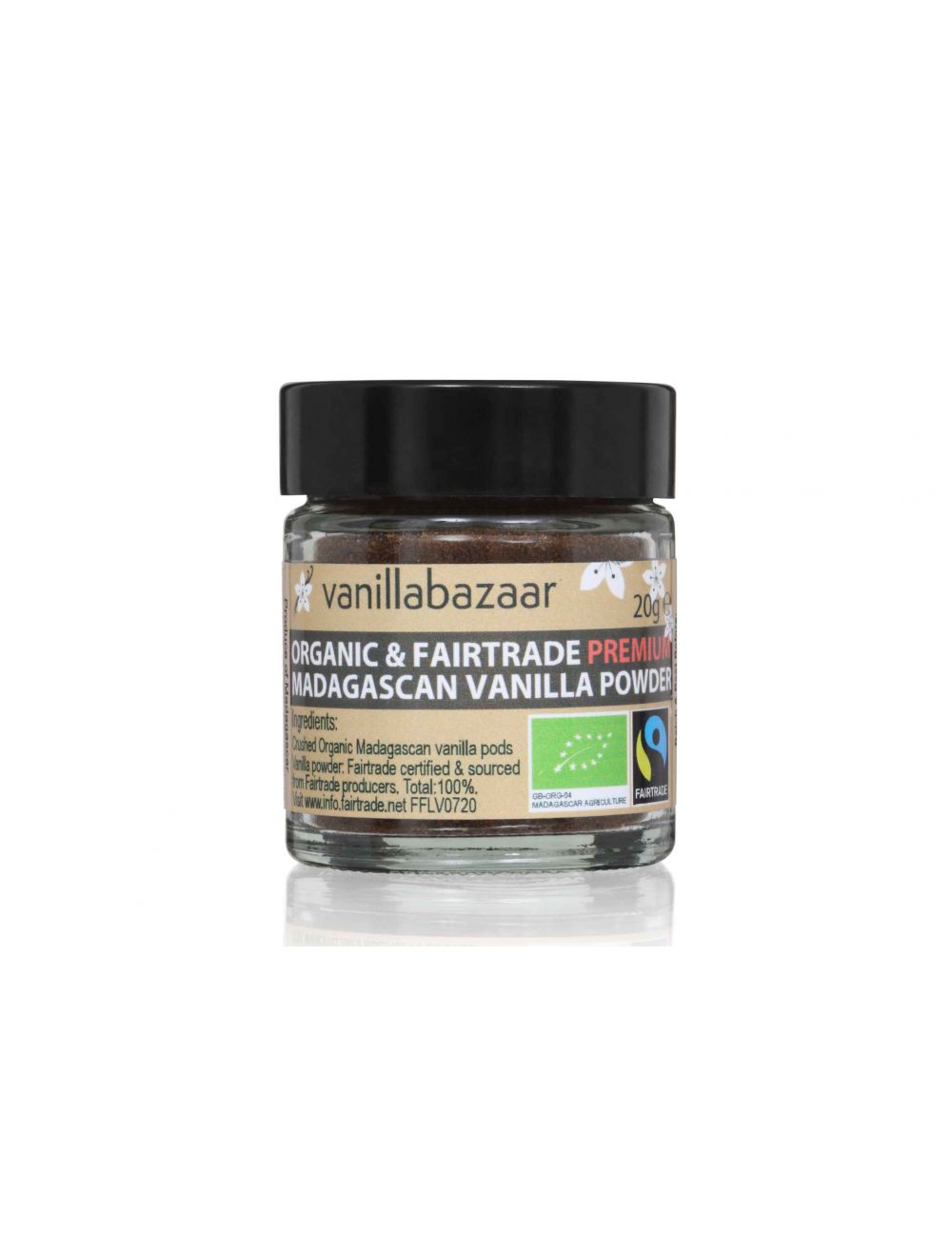 Vanillabazaar's Premium Madagascan vanilla powder is totally pure and the only ingredient is vanilla pods. Bulking compounds to add volume to the product, preservatives nor colourings are added to our products.
Premium vanilla powder is usually created by taking quality vanilla pods and crushing them in a special cryogenic mill which freezes the pods first and then crushes it into a fine powder. This is done in special food grade metal with specialist vanilla grinding blades. This process makes sure nothing is lost during the grinding process and we obtain a pure products with all of the flavour characteristics of the original pods. Premium powder has a high vanillin content and is consistent in particulate size and quality.
Available in Organic as well as Fairtrade variants in both retail packaging but also in wholesale packs.
Current batch vanillin content is over 2% which is the best in the market and double most standard variants.
Please call for wholesale or reseller prices where quantities are above 500g.