25 LB box of premium Macadamia nuts, vacuum sealed, styles 2 through 8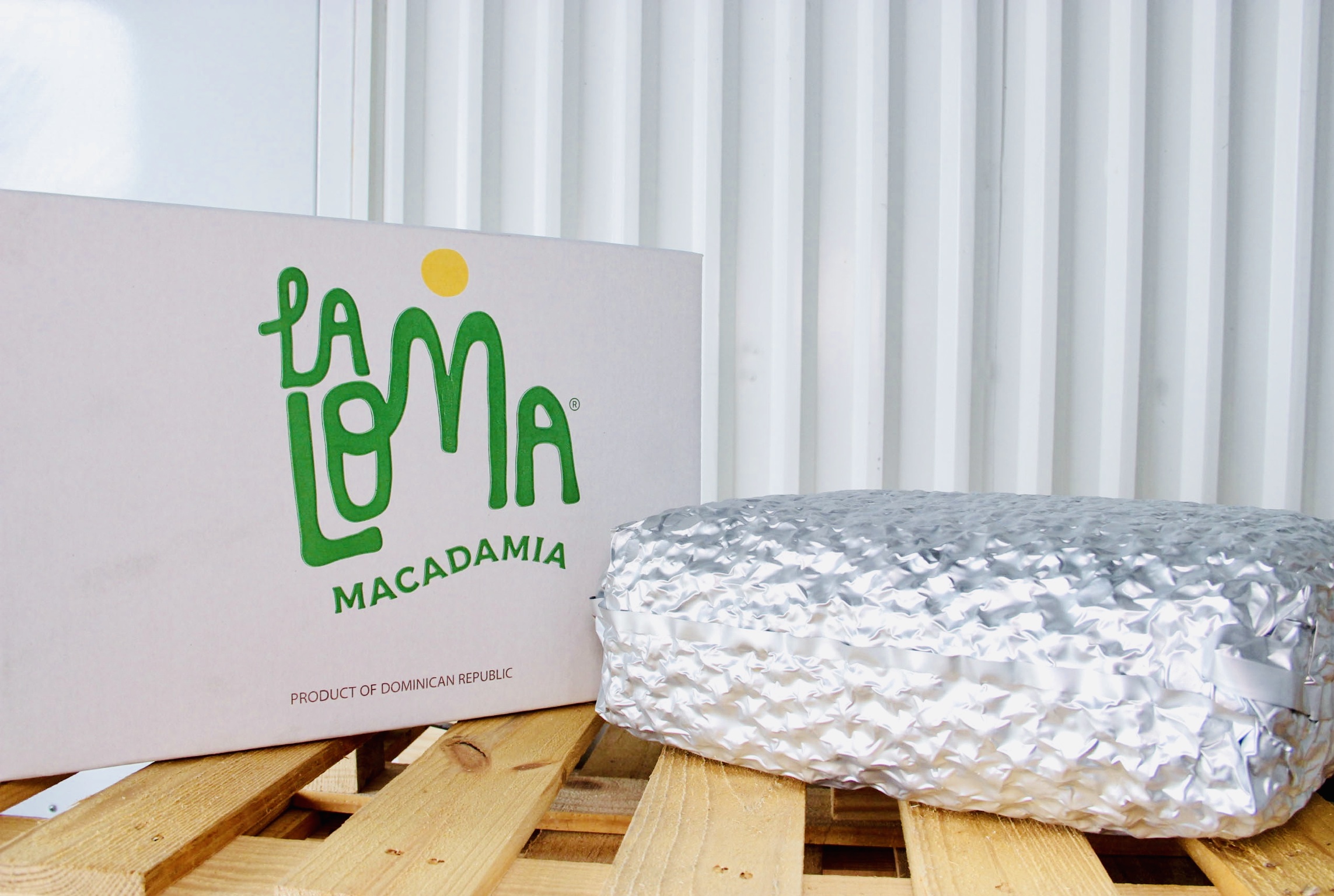 Vacuum sealed 25LB foil bags of our ISO 22000 and HACCP certified macadamias, with a corrugated carton box outer layer, to protect the creaminess, flavor and freshness of our Caribbean macadamias.

We have macadamia kernels styles 2 through 8 available. Ideal for your snacks, bars, granolas, ice creams cookies, muffins, vegetarian, vegan, plant-based and other delicious innovations.
We believe macadamias are a great way to fight poverty, desertification, foster biodiversity and protection of the water basins in the Dominican Mountains. Sustainable development is possible when private sector, NGOs and the government work together to find solutions.

See our website for more details: www.laloma.do