5 Premium Madagascan Vanilla Pods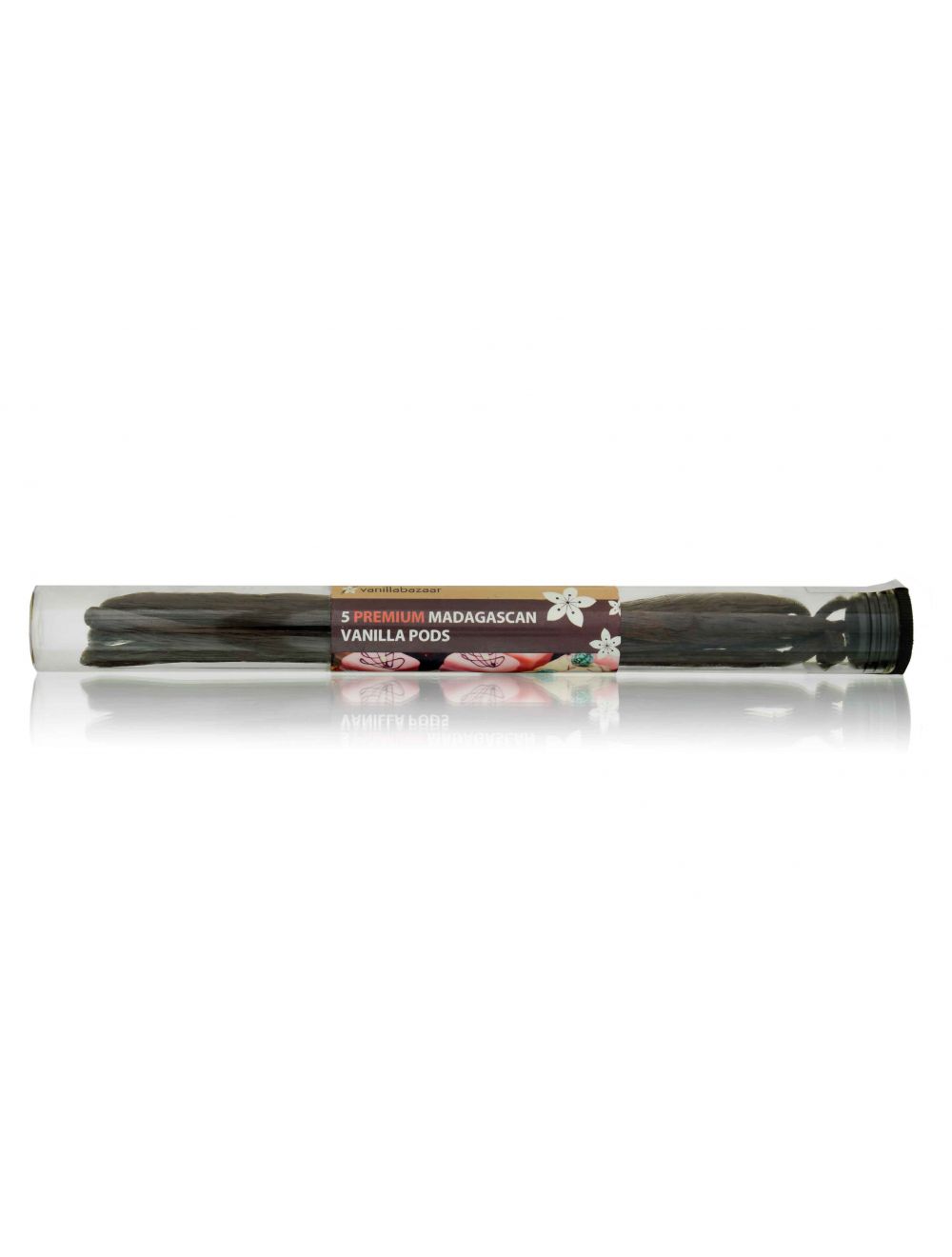 Premium quality long Madagascan vanilla pods with extra flavour.
his category of pods is ideal for those looking for the best quality pods in terms of vanillin per pod. The Premium range of pods are longer and thicker than our Gourmet range of pods. Because of the size the pods take longer to cultivate, and more care needs to be taken to make sure that they ripen properly. The result is a long, thick black pod with a very high number of seeds in the pods and therefore a high vanillin content.
Pods of this grade have a strong vanilla flavour with smokey undertones, ideal for flavouring where a strong vanilla flavour is required. These pods have been grown by specialist family run farms who take that extra time to make sure that the vanillin yield per pod is high which takes time.
We understand that sometimes customers do not want to use all the pods they buy straight away. This is why we package our pods very carefully to help maintain the life and flavour of the pods after you have bought them. Smaller quantities are packaged in air-impermeable glass tubes and larger quantities are packed in sets of 250g vacuum sealed food grade bags and then in an airtight tin canister. You can also help maintain the life of the pods by keeping the pods out of sunlight, at room temperature and also by resealing any vacuum bags or making sure the lids on the tubes are kept fully closed.
Current batch features
Grade A
Very high vanillin and seed content
Medium moisture content for a shiny moist pod
Approx 18-20cm long
Average weight per pod for current batch is 4.4g.