500g Organic Madagascan Vanilla Exhausted Seeds Jar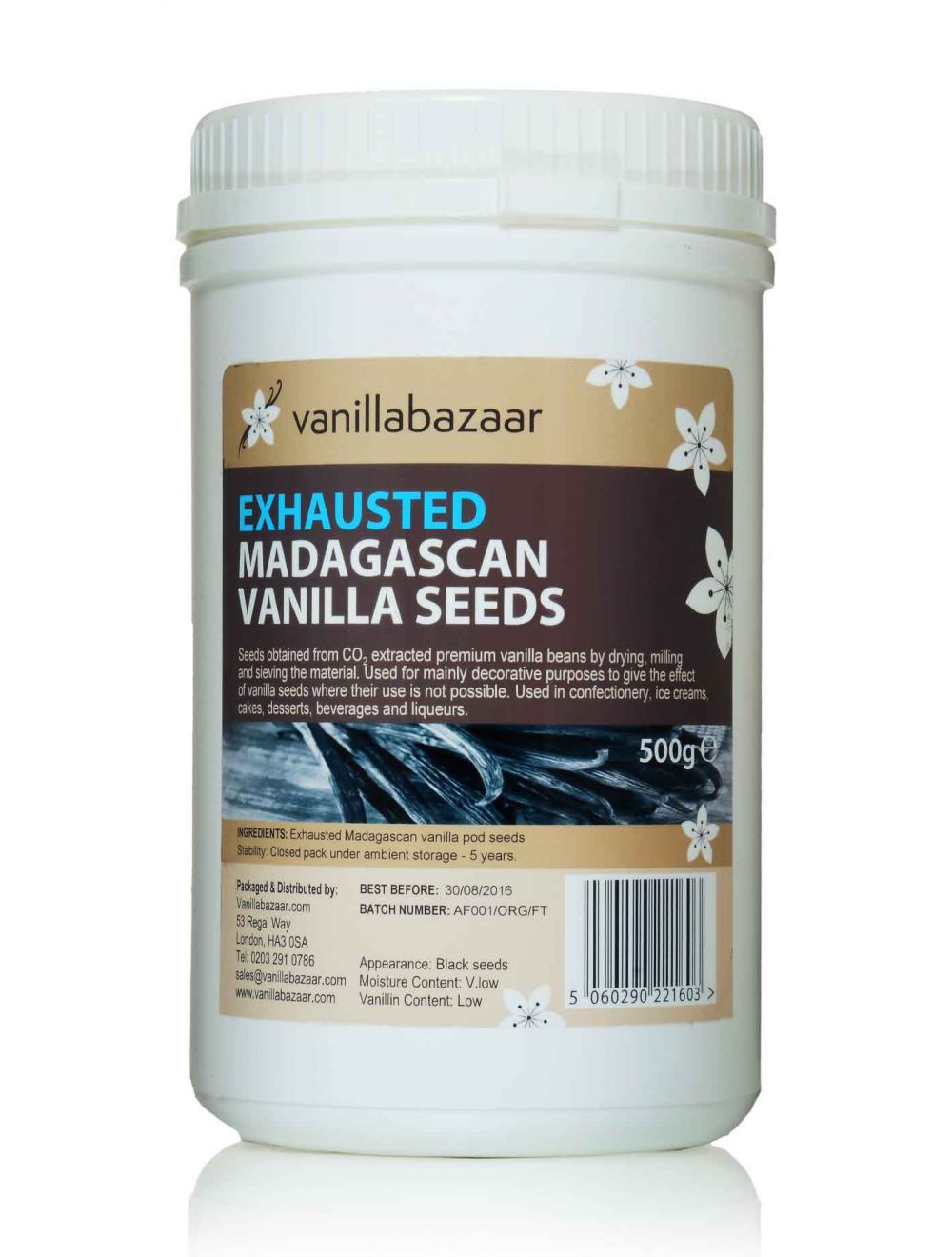 Natural vanilla seeds with low vanillin content to add texture to your final product.
This product is the caviar (seeds) from the pod but with the flavour extracted from them. It is a very popular product in the food manufacturing industry and specialist chefs. Used extensively by ice cream producers to give the effect of having used real vanilla pods in the product because many industrial machines are not able to process vanilla pods or the seeds without getting blocked up.
Also a favourite with chocolate manufacturers as it adds texture to the chocolate without using any artificial ingredients.
In the same way it is used in many other food manufacturing processes to add texture and density. Available usually in both organic and non-organic forms and with full certification.