51 Cachaca Ouro / Sugar Cane Spirit Aged Gold 700ml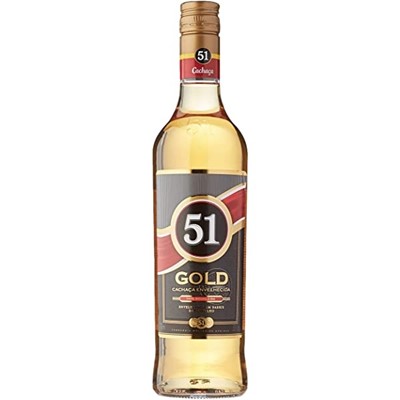 51 Gold is an aged cachaça, produced with noble raw materials and aged in oak barrels with the same quality standard as Cachaça 51. It has a golden yellow color, intense and bright. Characteristic aroma and woody flavor. A distillate from fermented must obtained from aged sugarcane juice, caramel coloring and water.
Alcohol content: 38% vol.