ACCOMANDO - EXTRA VIRGIN OLIVE OIL "BELLOLIO LINE I.G.P. SICILIA"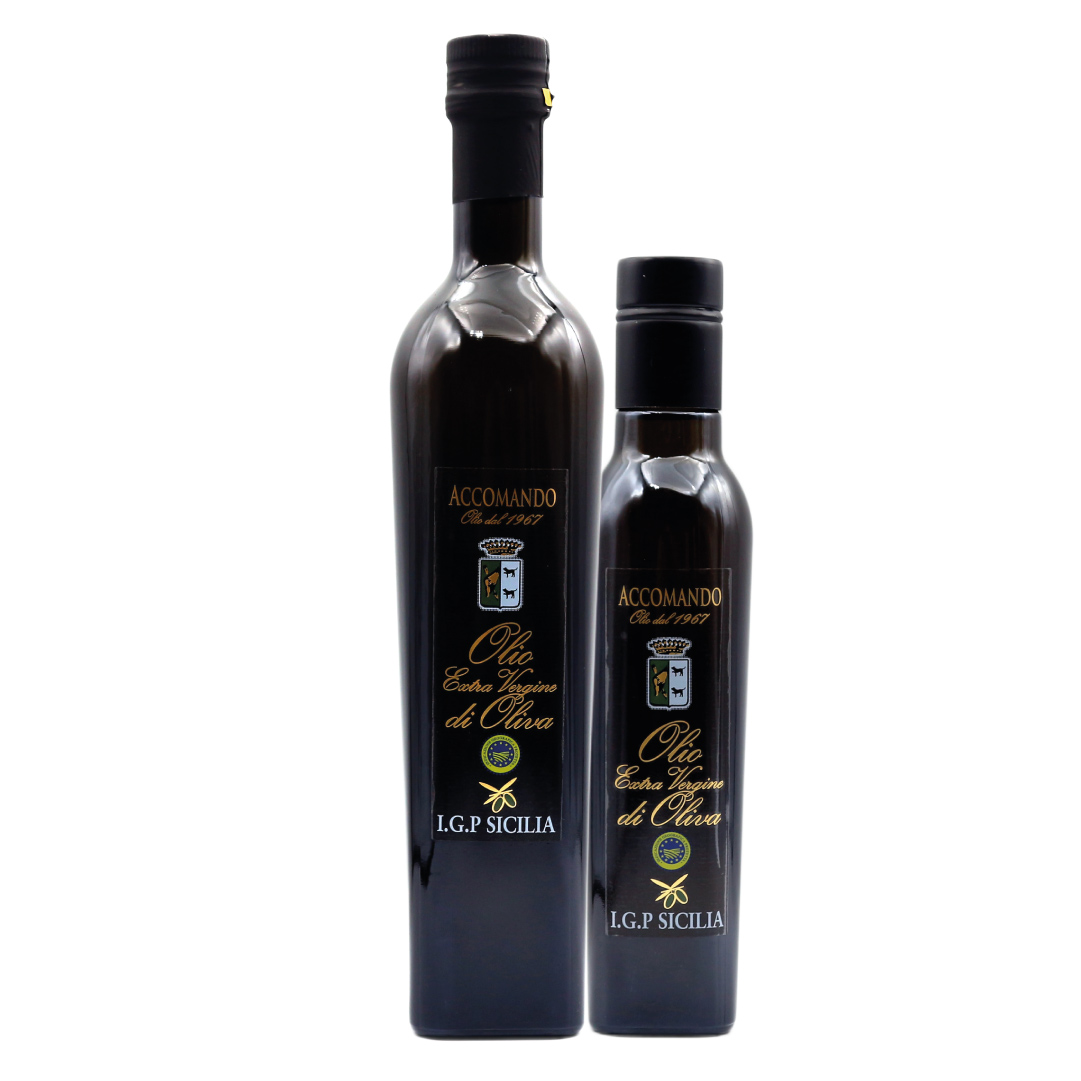 Born from a careful selection of olives of the cultivar "Nocellara", harvested by hand and cold pressed within
24 hours of collection. Product that exceeds all the strict controls imposed by the disciplinary production IGP
SICILY. Unfiltered and with acidity that never exceeds 0.2%.


Packaged in :
Bottles called Bellolio from 1t 0.50 and 1t 0.25