Amazing BR Organic Red Grape Juice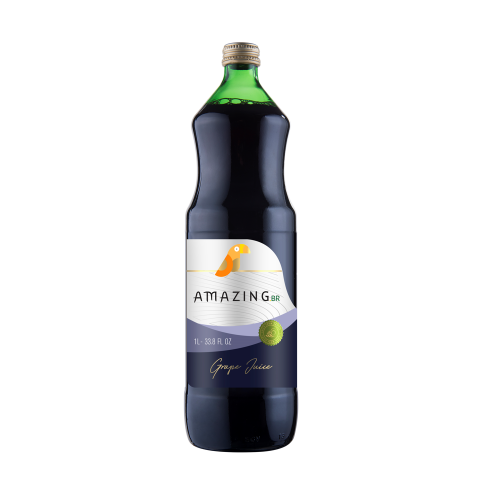 Origin
: Serra Gaucha/RS - Brazil
Variety: Burgundy, Isabel and Concord
Type: Whole Red Grape Juice
Volume: 1.0 L
Elaboration: Obtained through thermo-maceration technology. The resulting juice is stored and preserved in stainless steel tanks. Before filling, it undergoes stabilization and pasteurization at 80°C.
Visual: Violet red coloration.
Smell: Fruity aromas typical of the grape variety.
Taste: Preserves the natural flavor of the fruit.
Analytical Data:
Alcohol - 0.0% v/v
Total acidity - 5.5 g/L
Temperature: Best appreciated at 5°C.