Autentico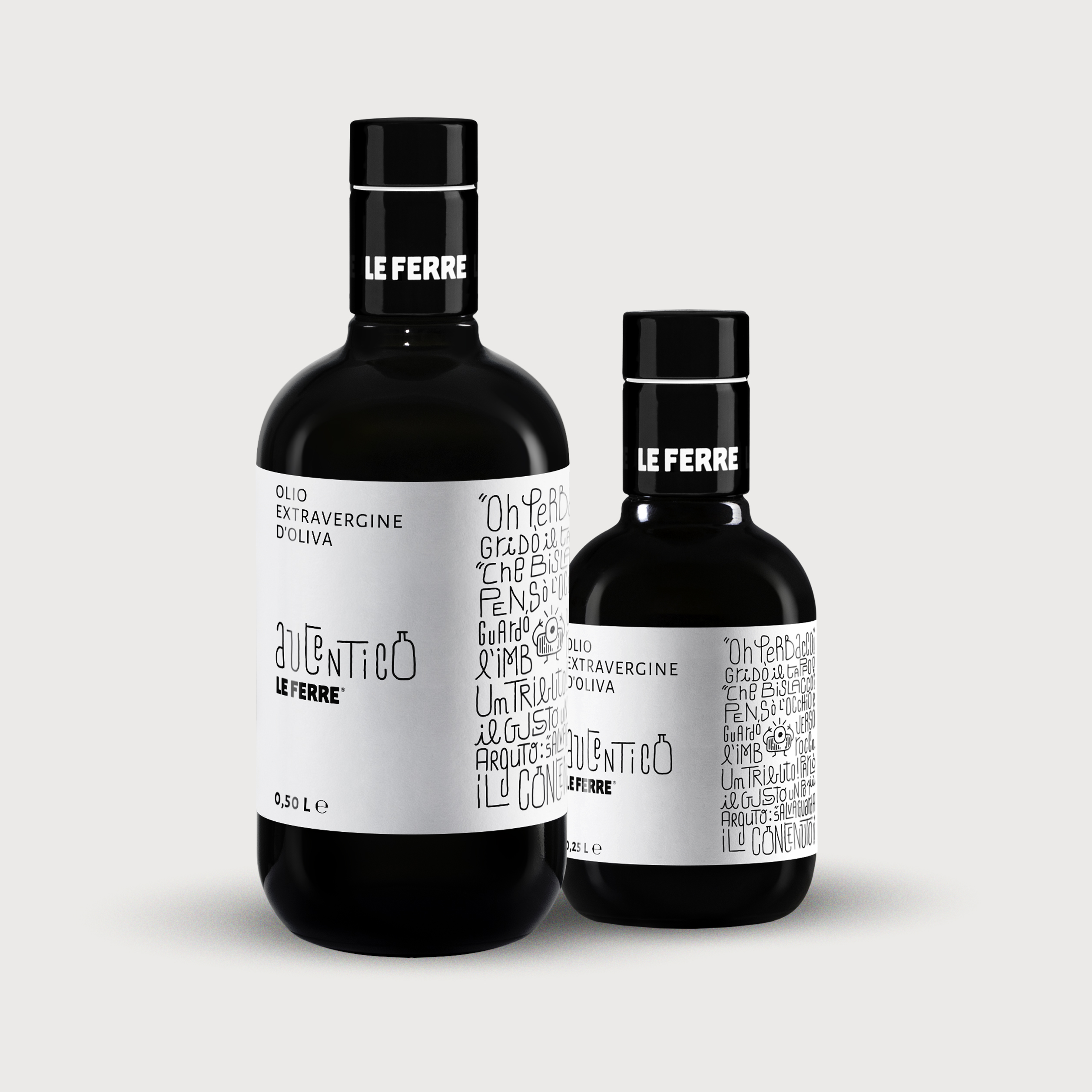 Autentico LE FERRE is an intense blend characterized by a rainbow of aromas. Enveloping flavour, slightly fruity, it unleashes a delicate and pleasant vegetable note.
It's a very versatile extra virgin olive oil and It's excellent to be used as dressing thanks to its organoleptic properties. Perfect for dressing salads and baked fish.
100% Italian Extra Virgin Olive oil.