Banana dairy-free superfood shake kit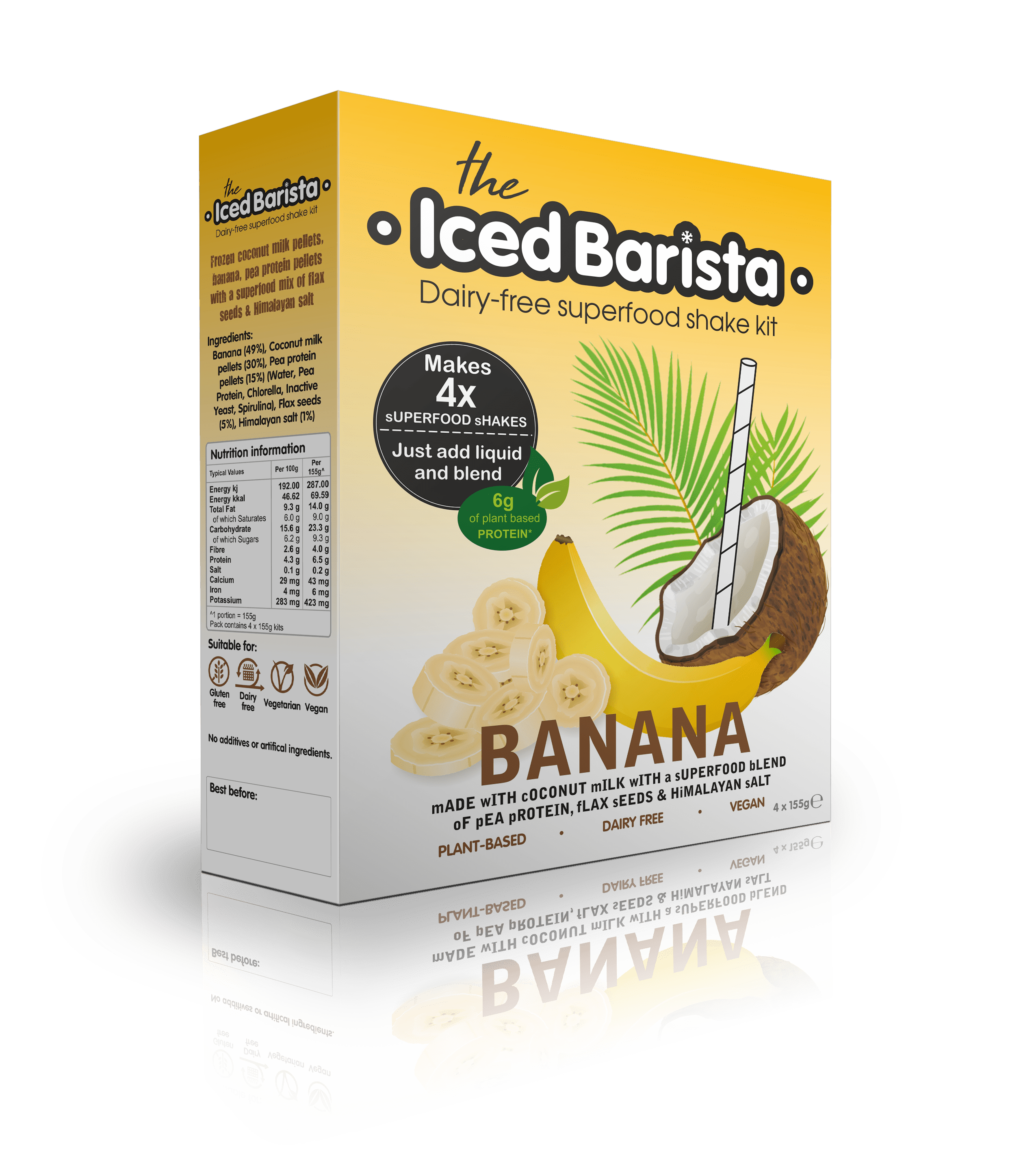 A creamy shake made using sliced frozen bananas.
Each sachet contains real fruit, coconut milk pellets along with a superfood mix of flax seeds, pea protein and Himalayan salt.
Blend with 150ml of non dairy liquid to make a freshly made superfood shake from frozen.