Benvolio 1938 Corn oil 100%italian 750 ml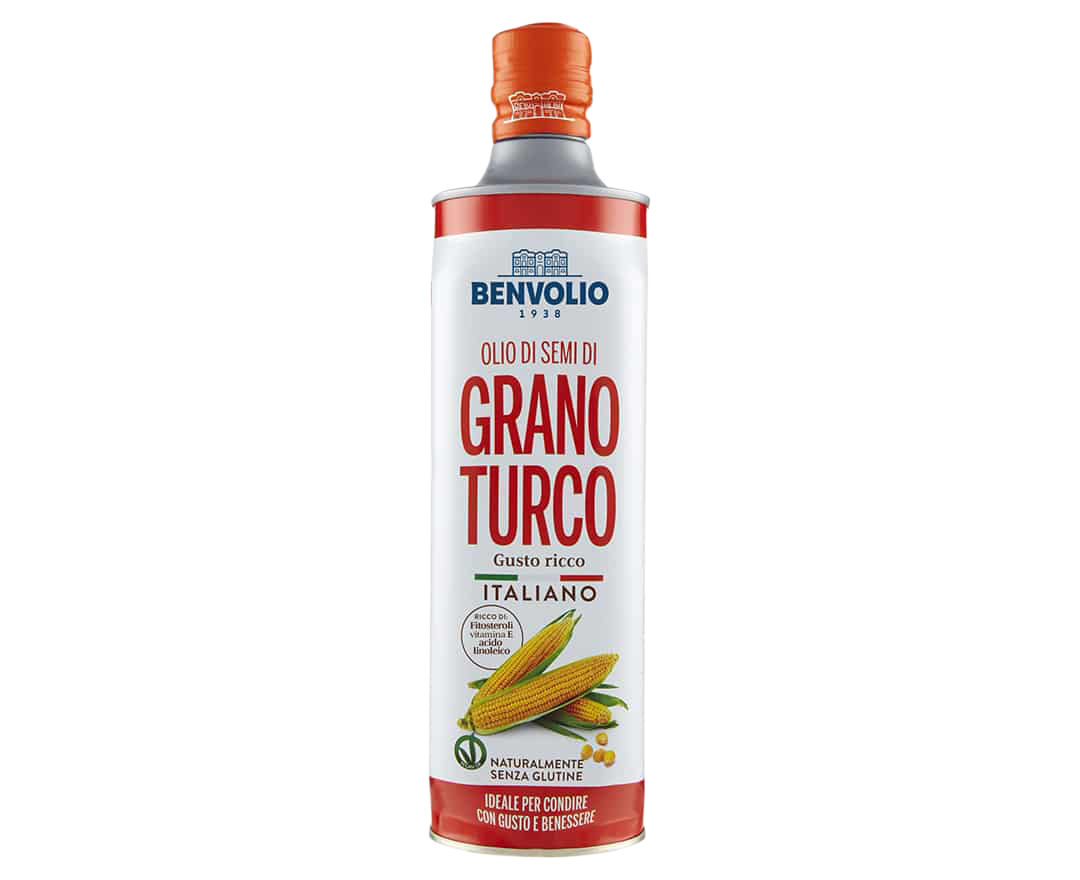 Benvolio 1938 Corn Oil, with a light and delicate taste , is obtained from a careful selection of non-GMO corn germ and is processed and bottled in Italy.
Rich in polyunsaturated fatty acids, particularly linoleic acid (Omega-6), which contributes to the maintenance of normal blood cholesterol levels. Corn oil is a source of vitamin E, a powerful natural antioxidant that helps prevent cellular damage from oxidative stress.
It adapts very well to numerous uses in the kitchen and is suitable for the preparation of different types of dishes, both raw and cooked. Ideal for desserts such as paradise cake, delicate vanaigrette, and on bread and focaccia.