Big Tom spiced tomato mix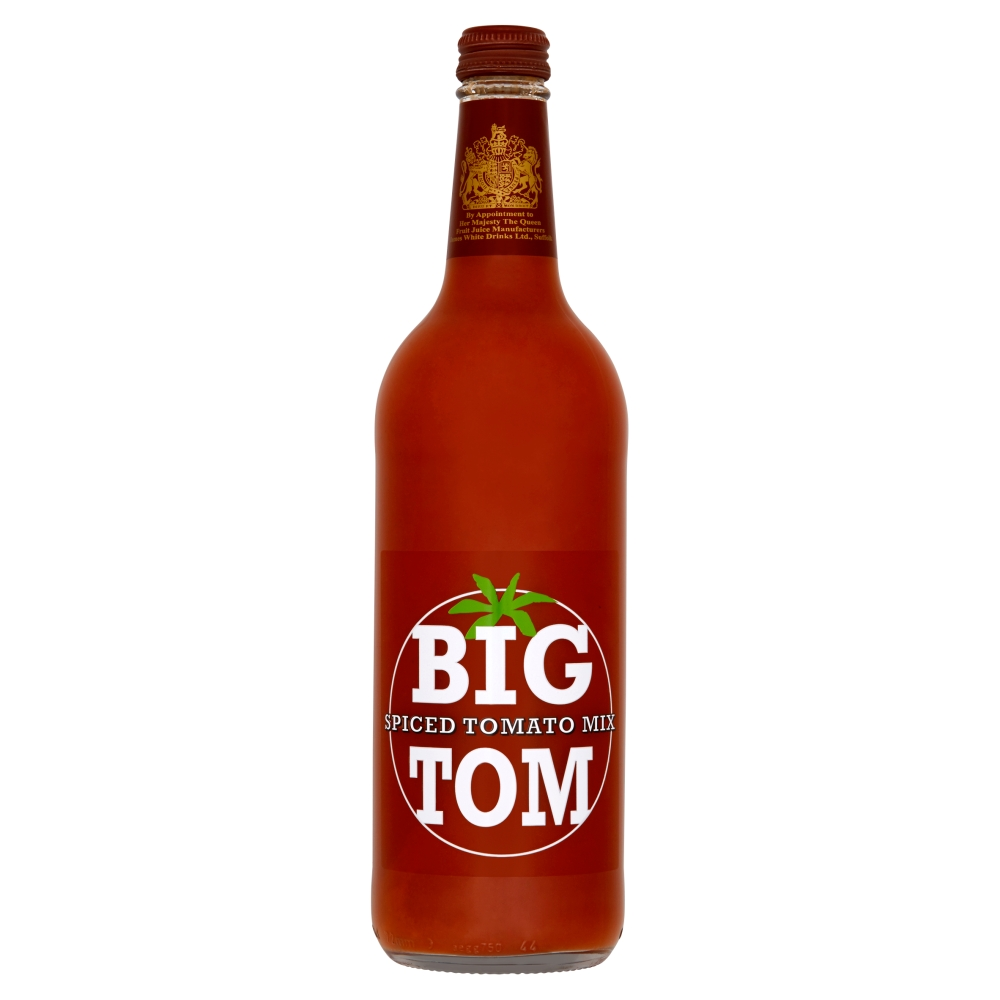 Making a great Bloody Mary is frustratingly complex; frustrating because so many people get it wrong! Big Tom makes it simple – just add vodka, ice and garnish (optional) for the best Bloody Mary ever... every time!
With our unique blend of herbs and spices, Big Tom also makes a delicious, lively, savoury drink on its own – and it's surprisingly low in calories too, at only 18kcal per 100ml.
We are proud to hold a Royal Warrant, granted by Her Majesty the Queen in 2002 (her Golden Jubilee year).
Royal Warrants are a mark of recognition to companies who have regularly supplied goods to the Royal Family.