Bivrost Cask Aquavit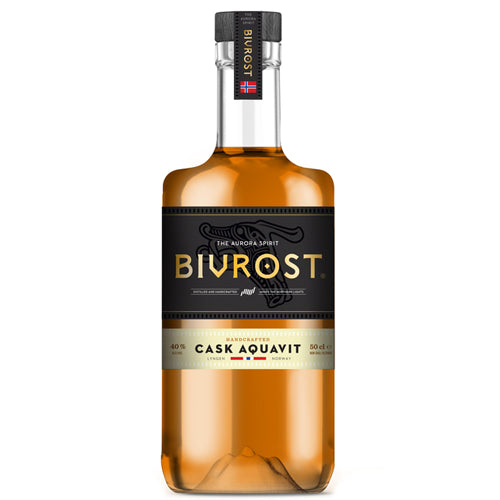 Cask Aquavit gets its distinctive flavour from spices and herbs, with the main spice being caraway or dill.
Bivrost products are based on pure arctic ingredients. Aurora Spirits source local plants, herbs and berries, which contain high levels of Omega-3 and are rich in antioxidants.
The short Arctic Summer provides special characteristics to all raw materials used.