Black Truffle Vintage Organic Cheddar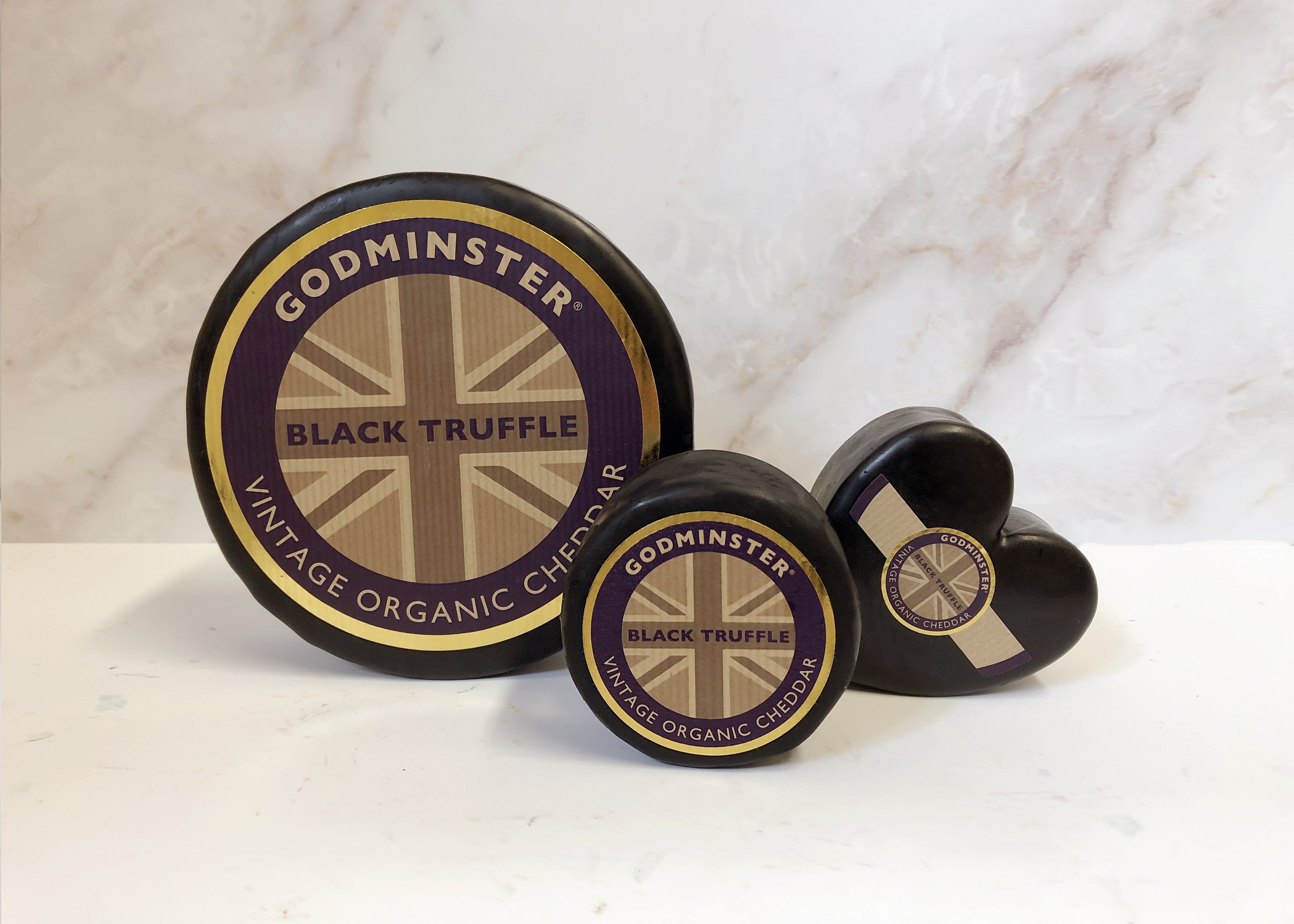 Godminster is proud and excited to introduce the newest cheddar to its range, the Black Truffle Vintage Organic Cheddar.
This indulgent organic cheddar is the first time since the World Award-winning Oak-Smoked Vintage Organic Cheddar that Godminster has added anything to its famous cheddar range and this cheese is worth the wait.
This is a true gourmet product that is set to become another must-have from the Godminster collection. Made with the revered ingredient of European Black Truffles, authentically hunted using a truffle hunter and hound, this truckle will delight your taste buds with the rich and moreish flavours you would expect of delicious fresh truffles.
The wonderful umami and aroma of the truffle with the smooth creaminess of Godminster's distinctive Vintage Organic Cheddar combine to create a truly memorable cheese that will be sought after by foodies and chefs alike.

Available in:
200g Round and Heart
1kg Round
Awards won:
Gold at the Virtual Cheese Awards 2020
Gold at The International Cheese Awards 2019