Bombay Mix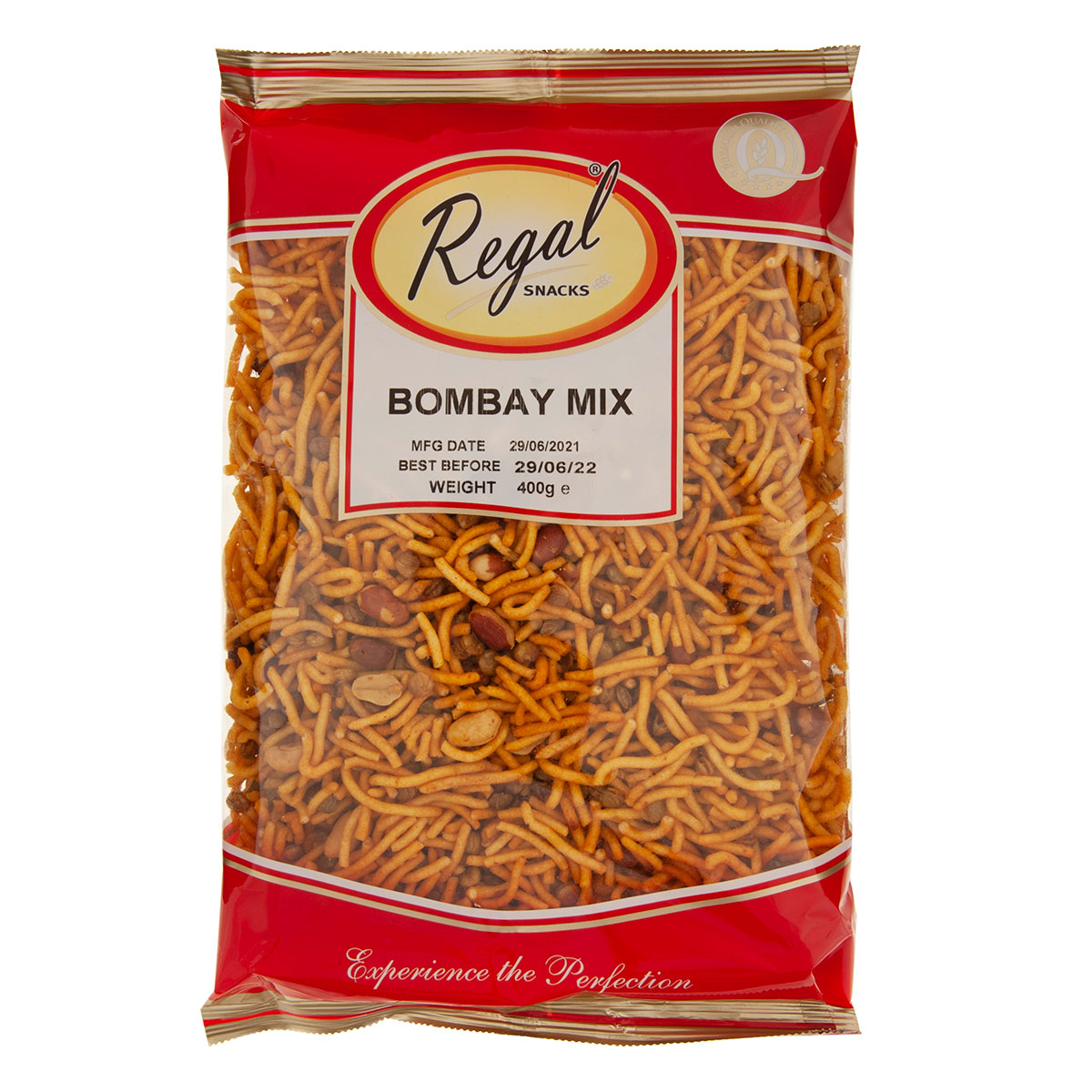 Regal's famous bombay mix is a classic Indian snack made of dried noodles, peanuts, lentils, spices and other plant-based ingredients. It is a light and delicious savoury item made to a traditional recipe. Perfect for vegetarians - best served with tea, classic cake rusk and other savoury snacks.
Bombay mix, also known as Chanachur or Chiwada is a regional snack made from dried vegetarian ingredients like grams, vegetables, pulses and a sprinkling of traditional spices that add unique flavour to the savoury mix. At Regal Foods, all our savoury snacks are prepared using the finest and freshest ingredients.
Each packet contains 400g of Bombay mix.