Bottled Cookie Mixes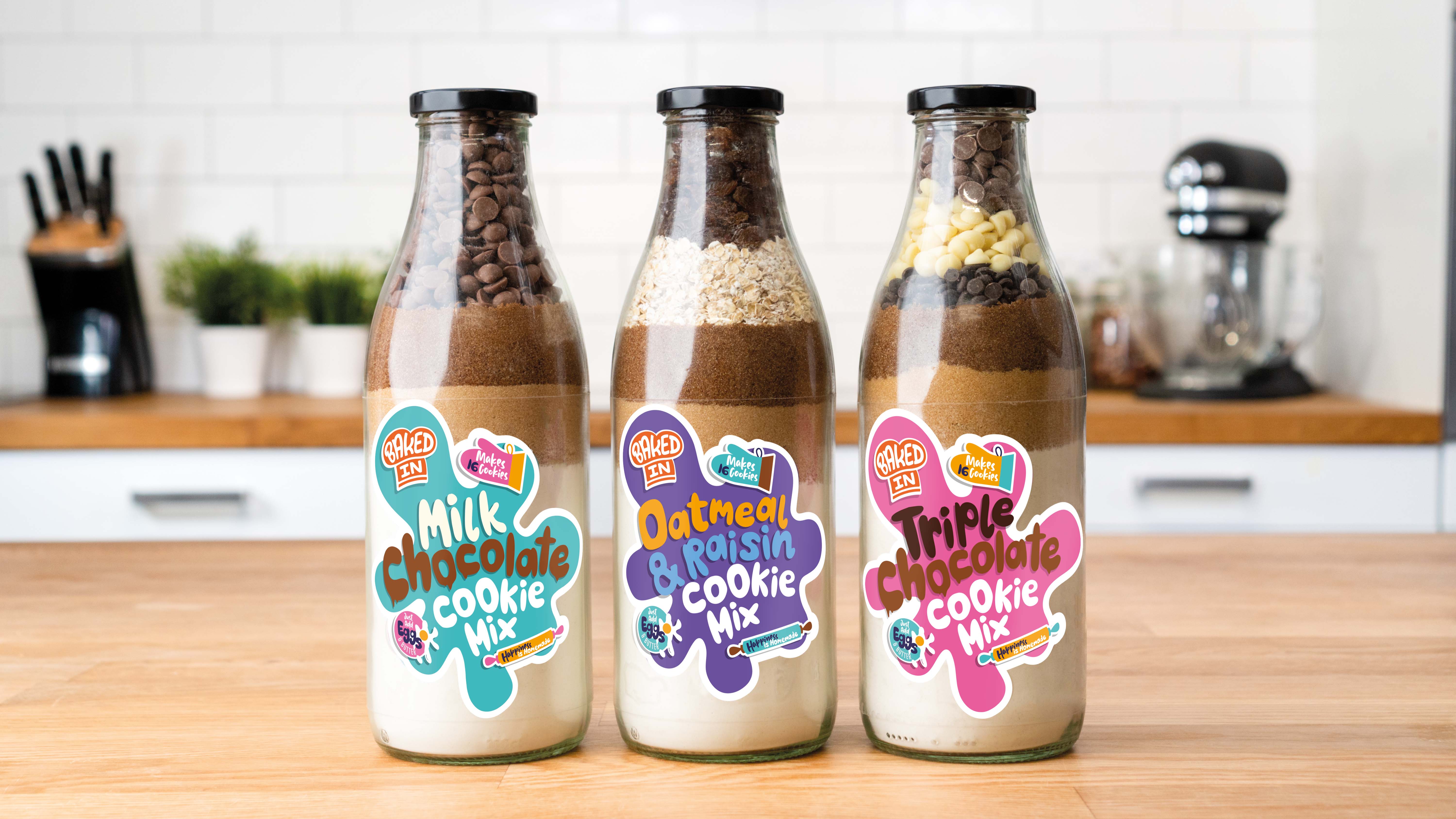 Our brand new product launch the Bottled Cookie Mixes are available in both 500ml and 1L sized bottles.
With both light and dark brown sugar to make for a deliciously rich, chewy cookie, and flavours packed full of Belgian chocolate, crunchy oats and juicy raisins these are the ultimate crowd pleaser!
Presented in a 1L reusable glass bottle, top quality ingredients are layered by hand to make these beautiful cookie mixes the perfect year-round gift.