CACAO ÉTHIQUE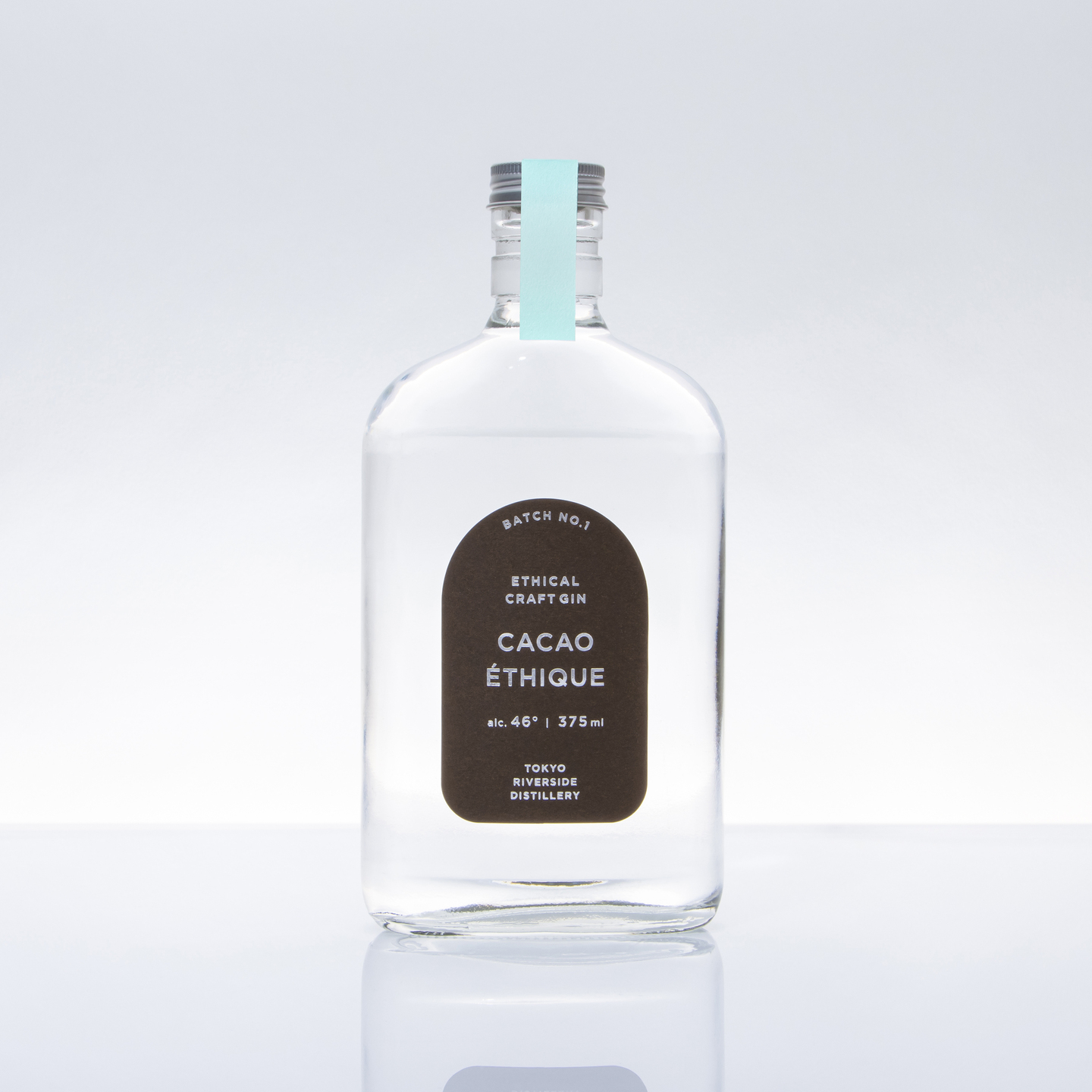 Tokyo Riverside Distillery's first gin. Sake kasu-based gin with wasted cacao husk, which is wasted during the chocolate making process.
46% ABV
Sake kasu provided by HIRAIZUMI
NOSE
Pronounced nose of pineapple from base spirits' ginjo aroma. Mixture of woody, roasty and sweetness from cacao husk.
PALATE
Vibrant sweetness comes from base spirits' ginjo aroma in addition to pronounced chocolate flavour. An extraordinary balance of roasty and sweetness.