CHEEBAB Balls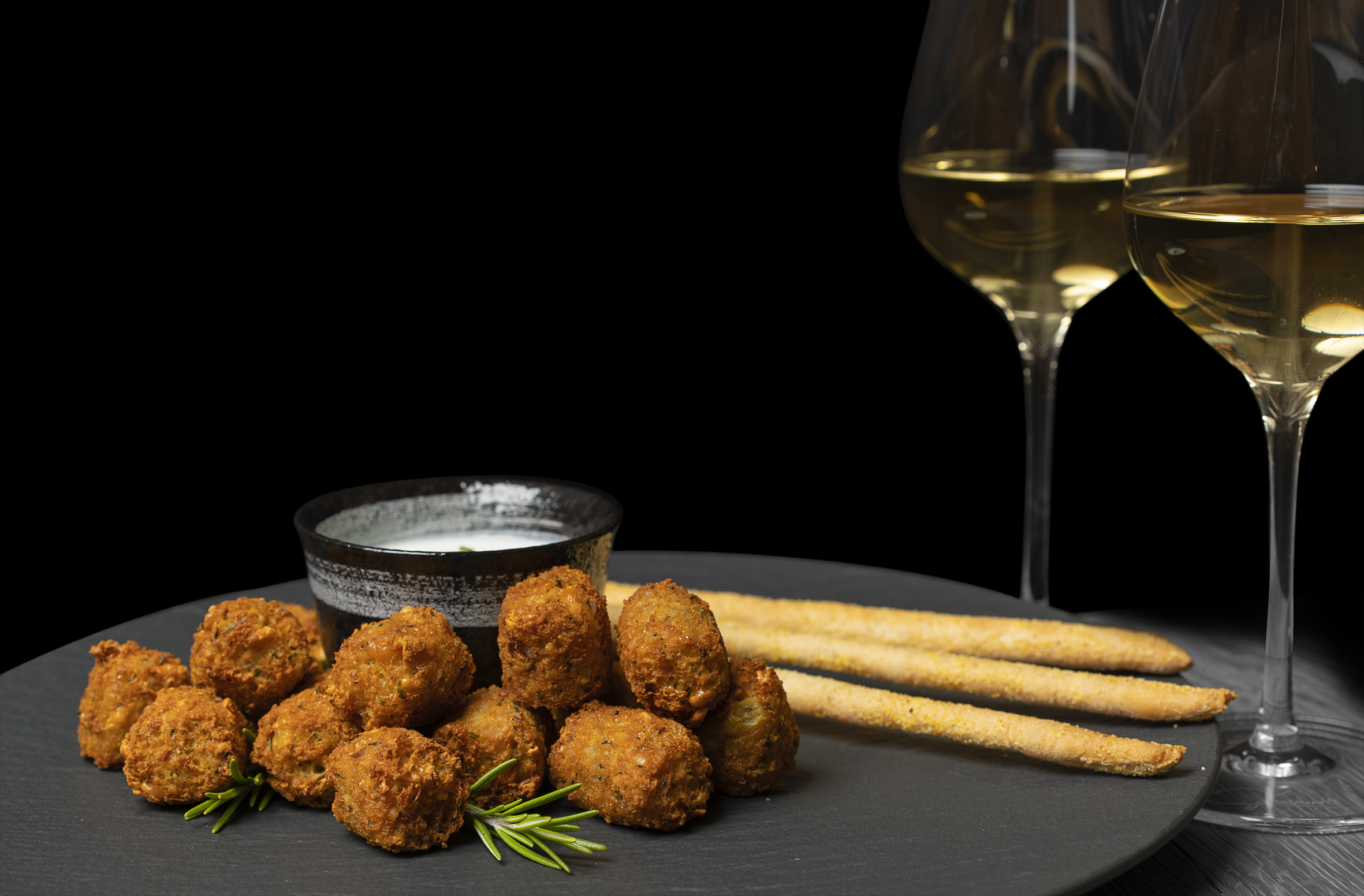 Ingredients
Cheebab grated cheese blend of semi-hard and hard cheese, chickpeas, onions, garlic, potato flakes, rice flour, spices, rapeseed oil, iodized table salt.
Properties
The Cheebab Balls are gluten-free und vegetarian.
Minimum Shelf Life
Shelf life 16 months from delivery.
Preparation
Bake the frozen Cheebab Balls in a pre-heated oven (200°C) for 7 to 8 minutes until golden brown. Alternatively, the thawed Cheebab Balls can be prepared in the deep fryer at 160-170°C for 3 to 4 minutes.
Storage
The Cheebab Balls are stored frozen at a minimum temperature of -18°C and must not be frozen again after defrosting. Once defrosted, the Cheebab Balls can be stored in the refrigerator at max. 5°C for at least three days.
Categories
Cheese & Dairy
Prepared Food