Clean Wine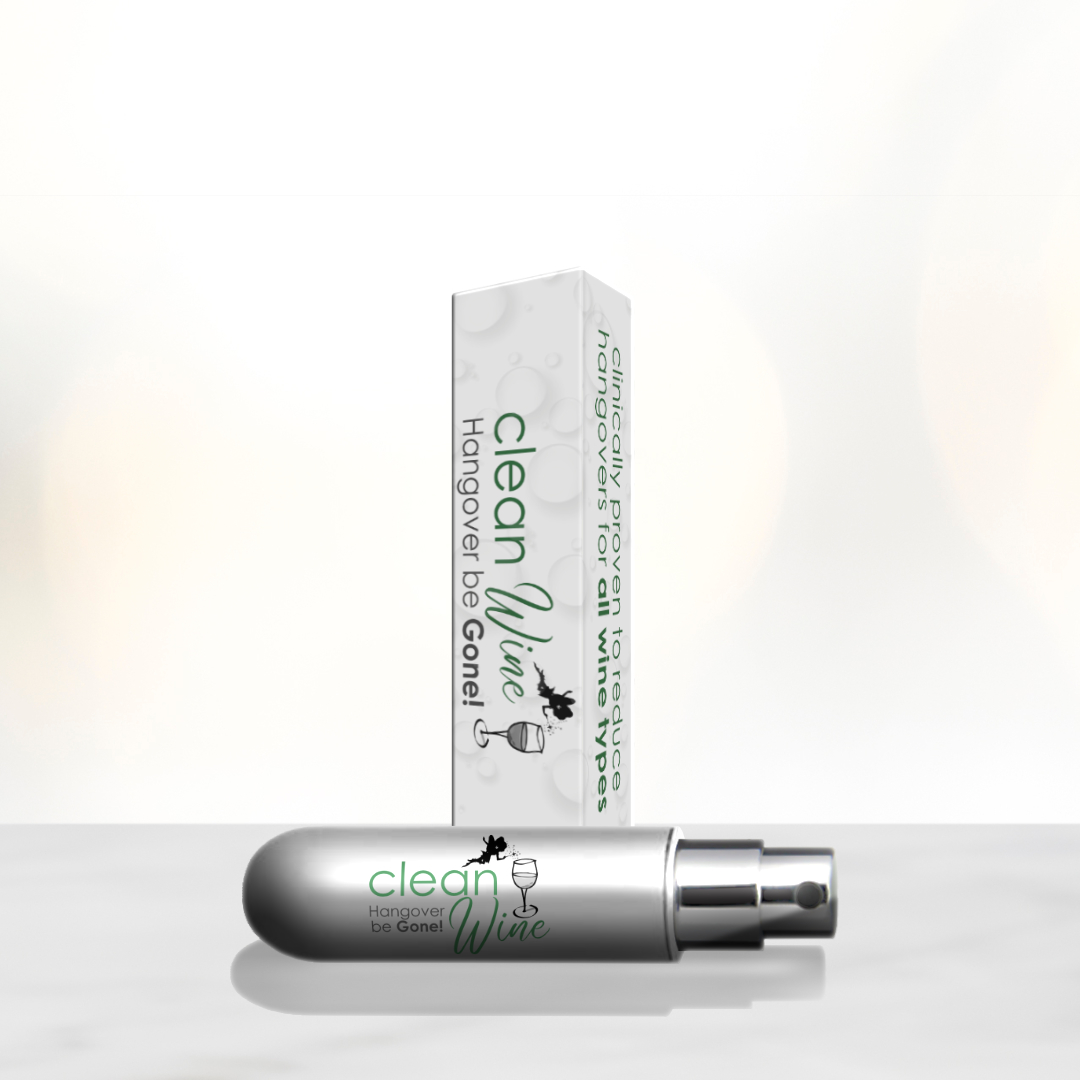 Clean Wine comes in a sleek 5ml bottle spray allowing people to use it anywhere. Each bottle of Clean Wine contains approximately 100 sprays which can treat 100 standard sized (125ml) glasses of wine, with a cost to the consumer of just 9p per glass.
Clean Wine works by removing headache-inducing preservatives, ie sulphites, from wine. It does this by breaking sulphites down into water and harmless sulphates, at levels found in tap water, without affecting the taste of the wine.
A 2019 study, published in Nature, has shown that there is a significantly greater risk of developing a headache following consumption of wine that has sulphites compared to drinking sulphite free wine. In fact, it was clinically proven that drinking wine with sulphites increases the risk of a headache by an unbelievable 2,266 times, making Clean Wine an essential companion for any wine lover.