Daredevil Chilli Vintage Organic Cheddar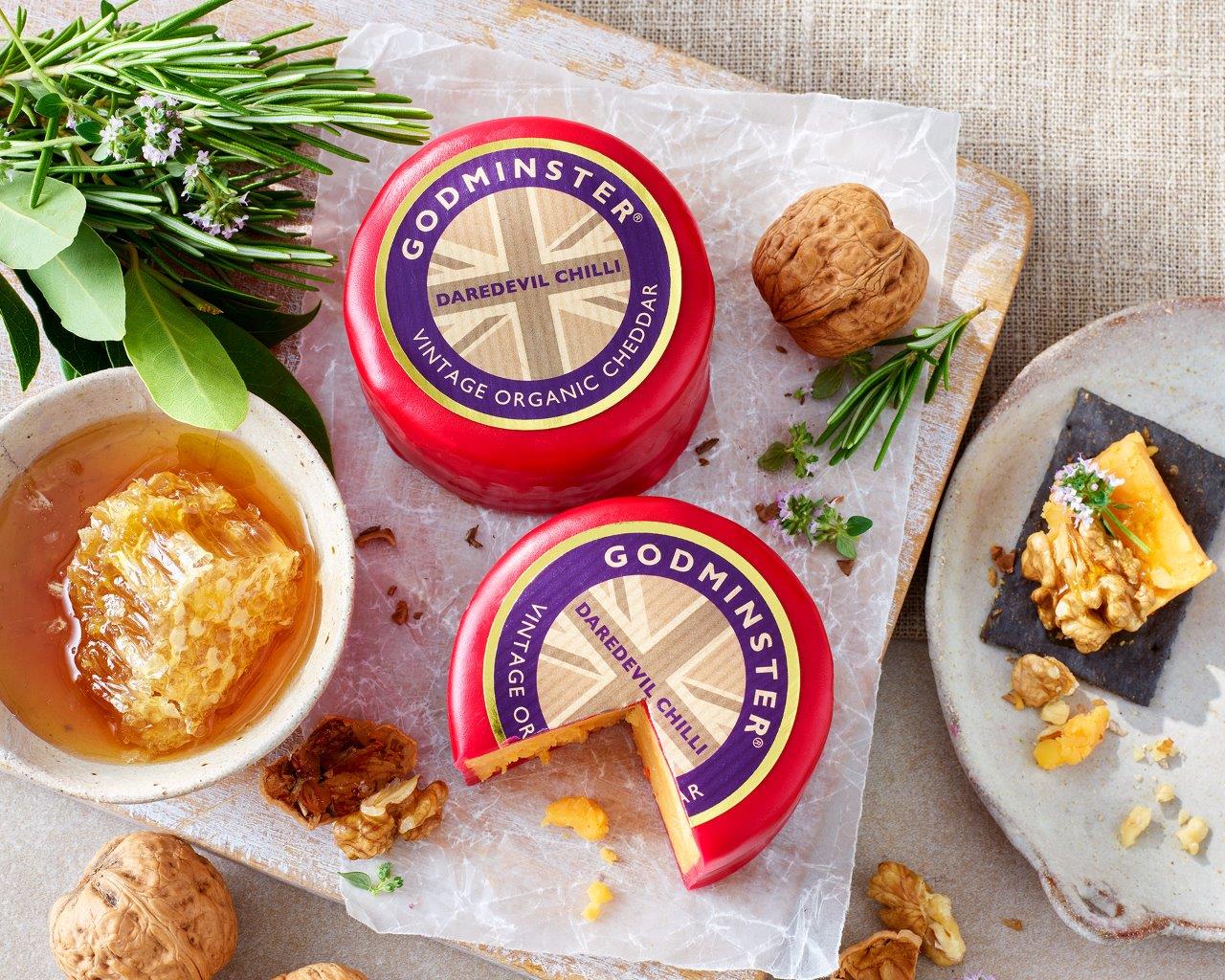 A delicious combination of melt-in-your-mouth smoothness of our iconic Vintage Organic Cheddar with a deliciously flavourful blend of chilli, garlic and onion. Our award-winning organic cheddar is aged for up to 12 months before being infused with chillies for a powerful and distinctive cheddar cheese.
The Daredevil Chilli Vintage Organic Cheddar was born in the Godminster kitchen when Richard Hollingbery – Godminster's owner and founder – was hard at work perfecting his spicy hot sauce recipe. Pairing this fiery, peppery mixture with the smooth creaminess of his Vintage Organic Cheddar created a flavour combination that he knew he had to share with the world.
Richard's deliciously flavourful hot sauce is carefully crafted with a generous helping of mouthwatering chilli to give it a rich, complex depth of heat. This bright red chilli pepper blend is rated between 30,000 to 50,000 on the Scoville scale, similar to a Birdseye chilli or cayenne pepper. The hot sauce is then cooked, cooled, and blended with our award-winning Vintage Organic Cheddar (the very same cheese that also goes into our Black Truffle and our Oak-Smoked varieties) to create a powerfully flavoursome cheddar cheese.

Available in 200g truckles only