Double steamed pulses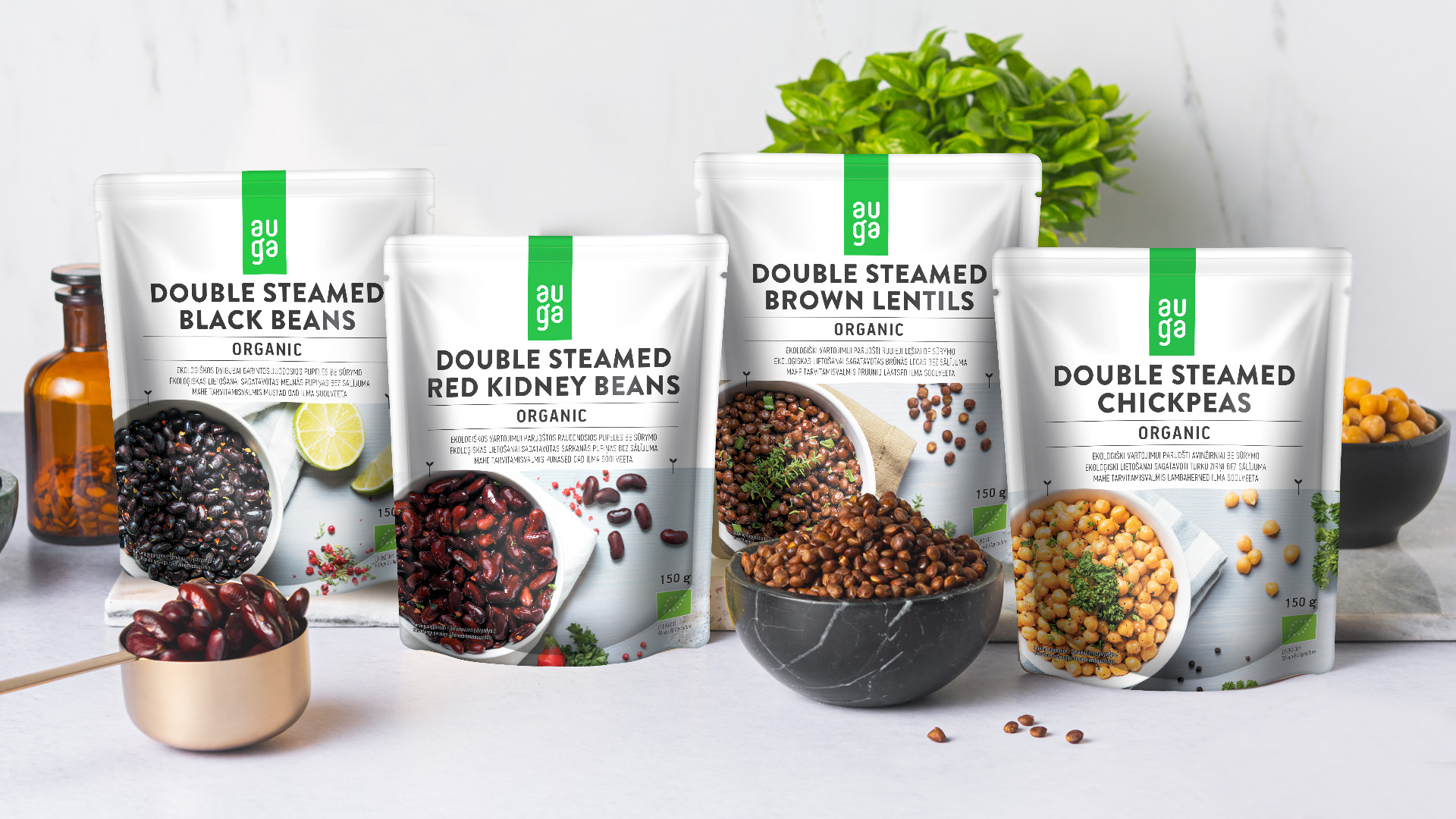 AUGA organic double steamed pulses are without brine. That is why they can be consumed immediately without any drain or wash.
These pulses are perfect for salads, soups or as a side dish. Double steamed pulses are now even more sustainable because the product requires less packaging and is lighter for transportation which reduces carbon footprint.
ORGANIC
VEGAN
SHELF-STABLE
AVAILABLE IN PRIVATE LABEL
GLUTEN FREE