esti® Dips & Spreads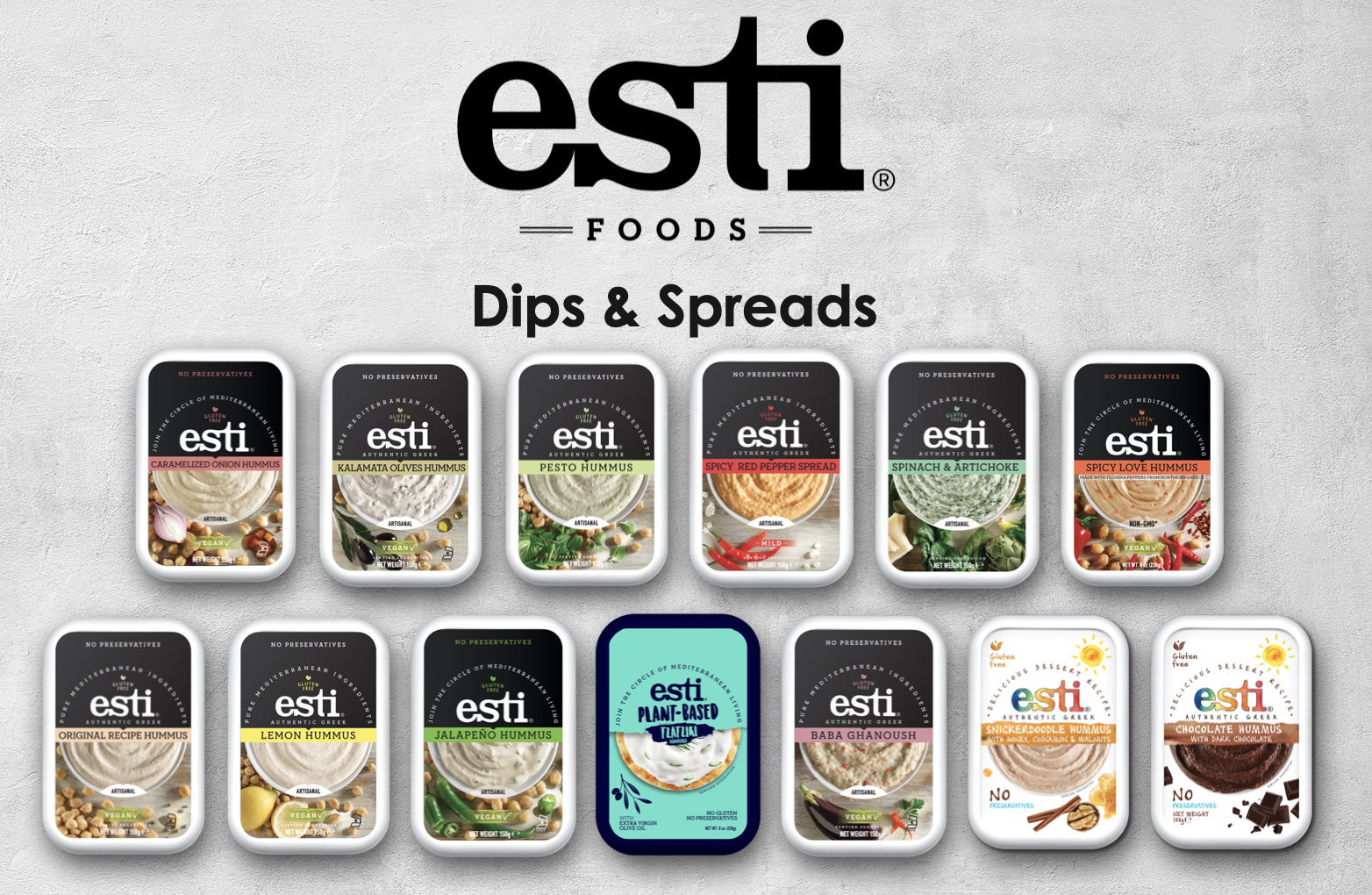 Authentic recipes, made with pure Mediterranean ingredients, that combine proteins, vitamins & antioxidants without any preservatives & chemicals.
Beautifully balanced tastes inspired from the Mediterranean diet.
Fresh, all-natural, gluten-free & non-GMO ingredients.


All esti® dips and spreads are packed with the innovative Fresh Press Technology (High Pressure Process) that guarantees a high level of food preservation without the use of any chemicals or preservatives, keeping the nutritious ingredients of foods and flavors unaltered, while at the same time doubling their shelf life.