esti® Hummus & Pitta Chips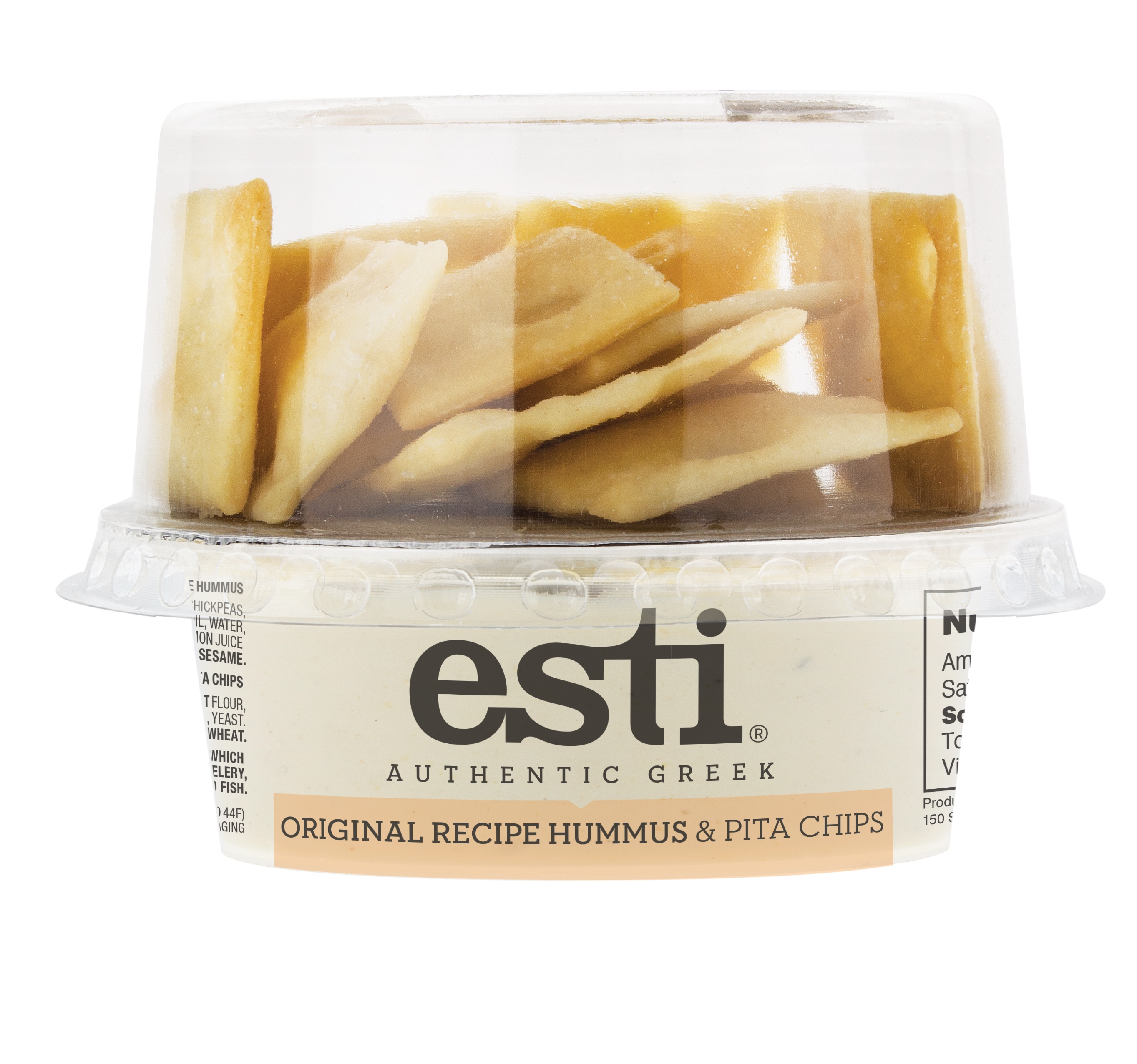 The ideal solution for a delicious and nutritionally balanced meal on the go,
with tempting Mediterranean dips and crispy pita chips.
ESTI Original Recipe Hummus dip is made with 100% Greek chickpeas
and extra virgin olive oil. It is rich in plant proteins and edible fibre.
Dip in the delicious, crispy pita chips and enjoy it on the go!
An authentic Greek recipe, made with pure Mediterranean ingredients, that
combine proteins, vitamins & antioxidants without any preservatives & chemicals.
A beautifully balanced taste inspired from the Mediterranean diet.


With extra virgin olive oil. Non-GMO. Gluten free dip.
No preservatives. Artisanal & Super Premium. Vegan.


Categories
Prepared Food
Snacks & Confectionery