esti® Original Recipe Hummus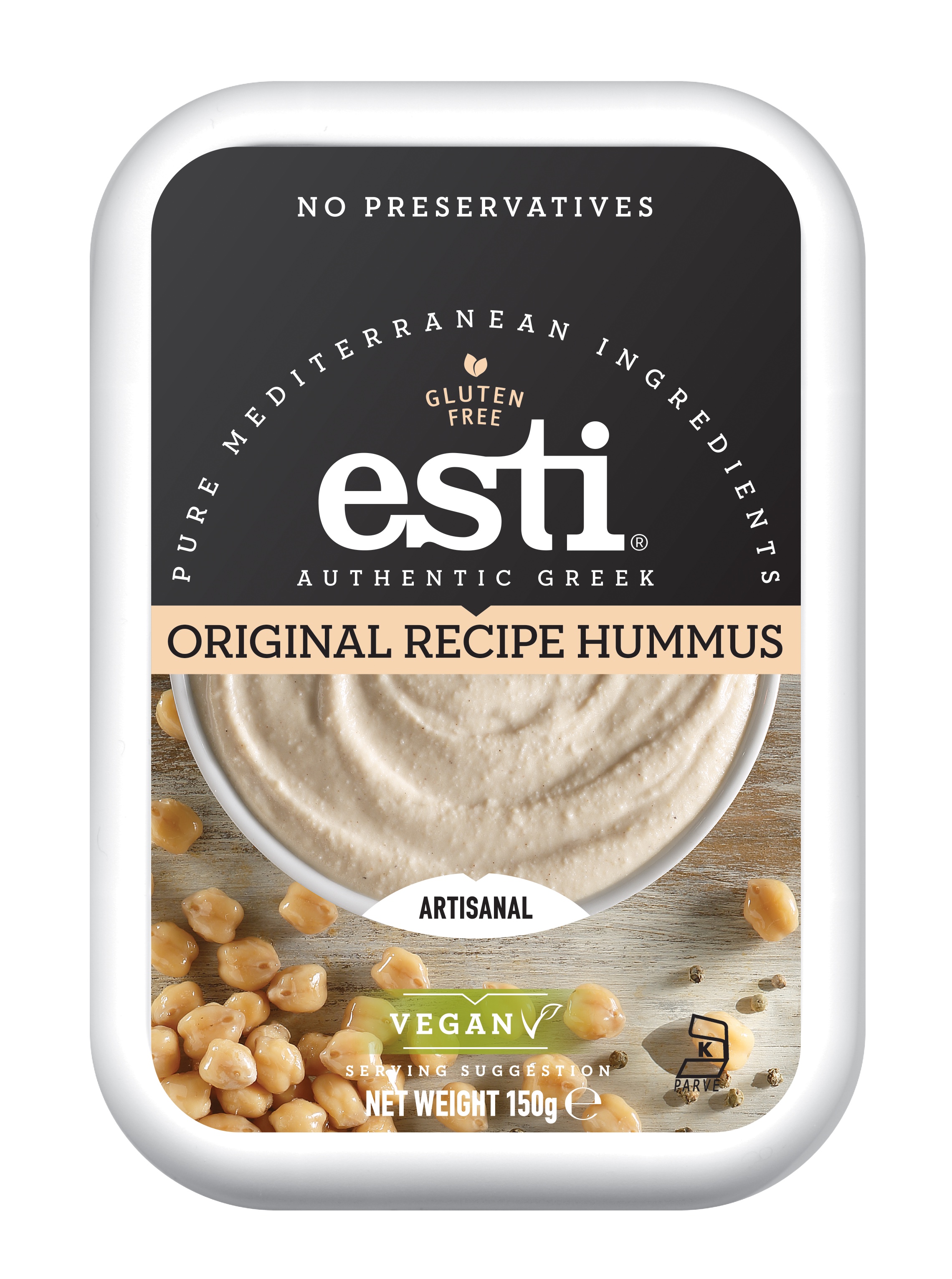 Authentic Greek recipe, made with pure Mediterranean ingredients, that
combine proteins, vitamins & antioxidants without any preservatives & chemicals.
ESTI Original Recipe Hummus is made with 100% Greek chickpeas.
It is rich in plant proteins and edible fibre.
A beautifully balanced taste inspired from the Mediterranean diet.

With extra virgin olive oil. Non-GMO. Gluten free.
No preservatives. Artisanal & Super Premium. Kosher. Vegan.


Categories
Ingredients
Prepared Food
Other