esti® Plant-Based Deli & Sausages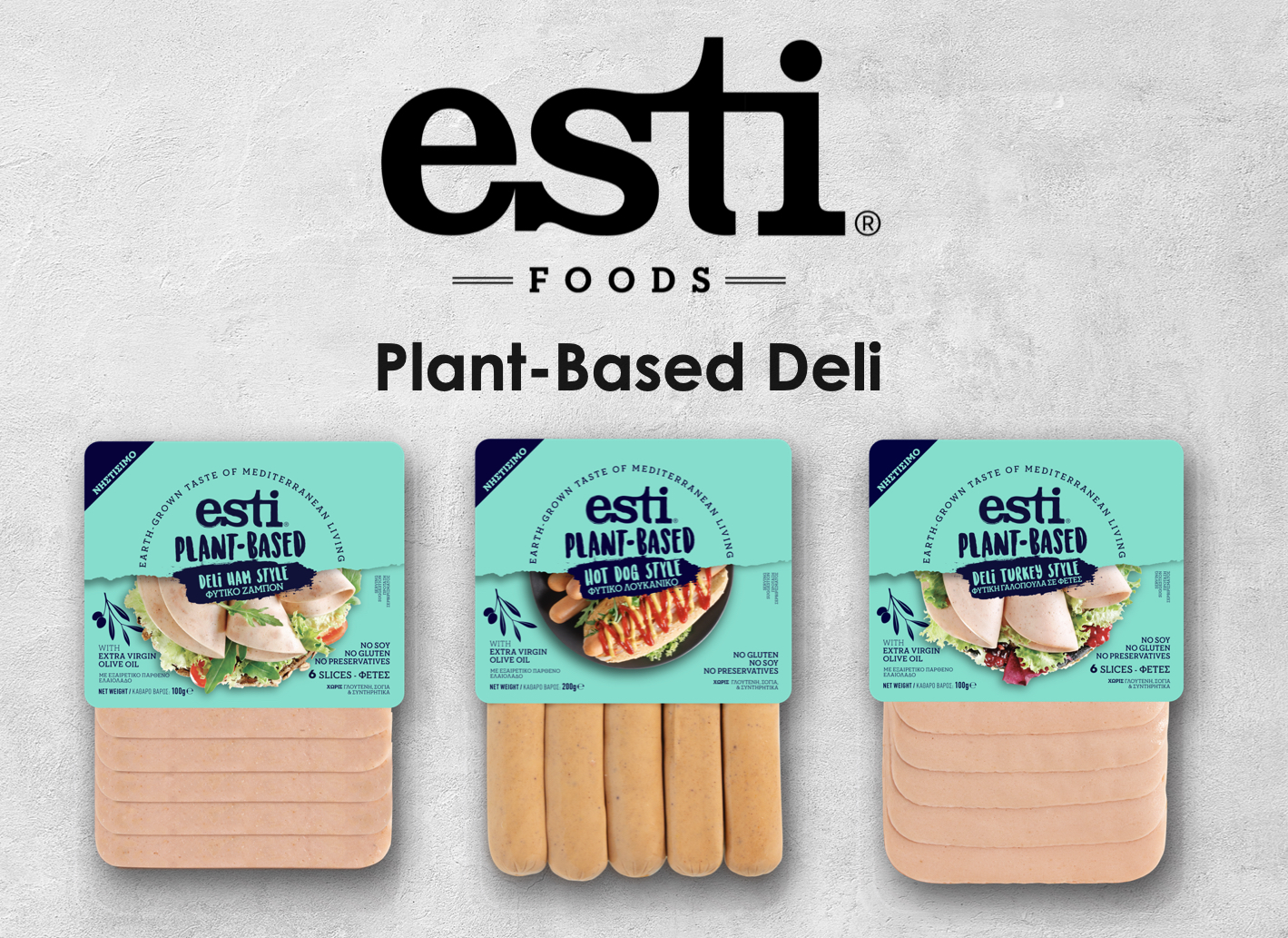 Now it's time for vegans and vegetarians to have
their own deli counter corner, in every food store!
ESTI plant-based range of deli in slices and sausages
that fulfil every luscious dream for delicious taste in a vegan sandwich,
a fresh season salad, or a vegan cold-cut variety!

With Extra Virgin Olive Oil. All natural. No Gluten.
No Soy. No Preservatives. Non-GMO ingredients. Vegan.



Categories
Ingredients
Prepared Food