esti® plant-based Gouda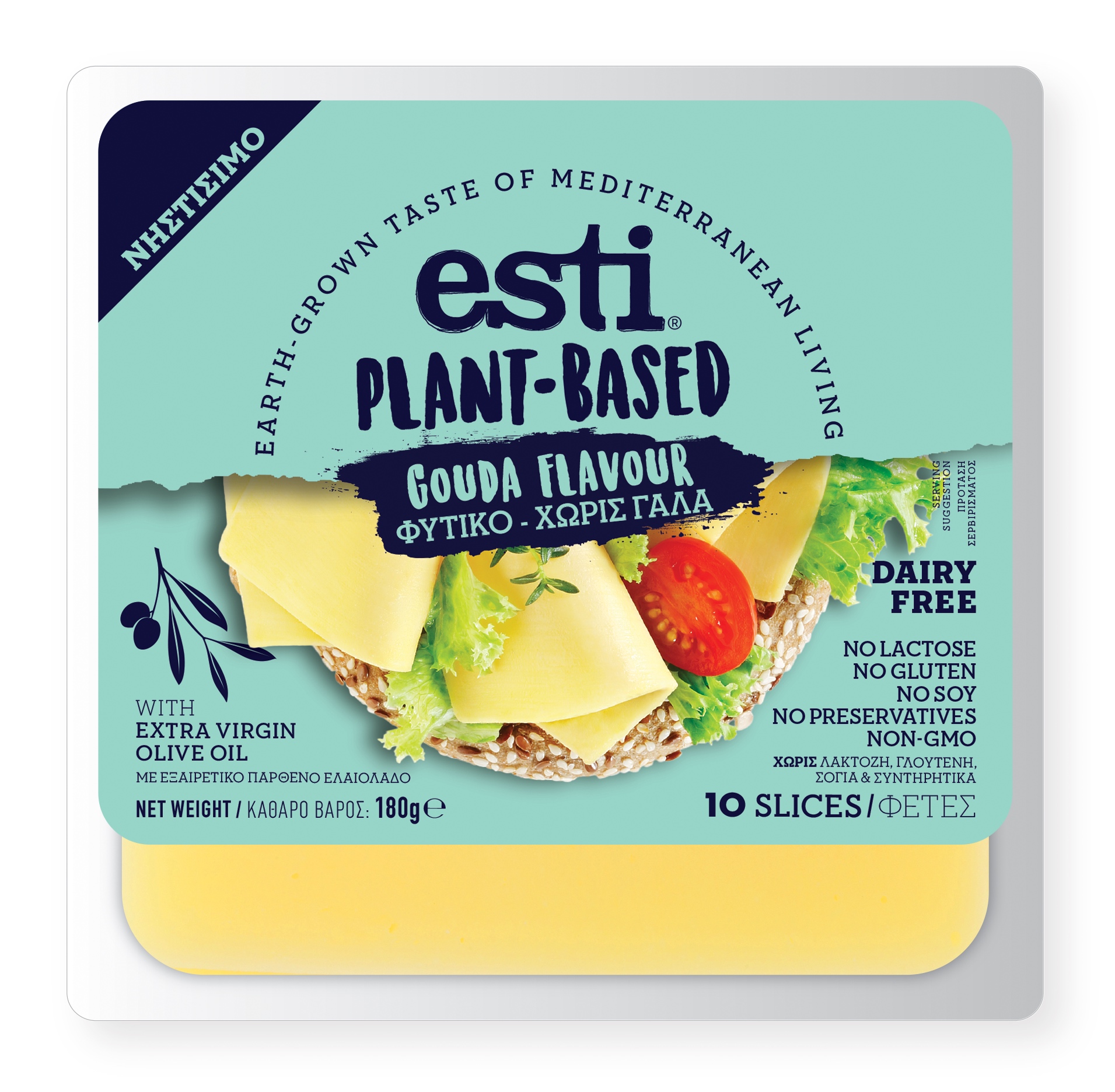 ESTI plant-based cheese alternatives genuinely compete in taste,
texture and satisfaction with the original cheese products.
Enjoy ESTI plant-based Gouda Flavour everyday, in every way.
Add its authentic mouth watering gouda taste in your favourite salads,
inside luscious vegetable sandwiches or let it melt over a plant-based burger!


With Extra Virgin Olive Oil. All natural. Vegan.
Dairy Free. No Lactose. No Gluten. No Soy.
No Preservatives. Non-GMO ingredients.