esti® Plant-Based Meat alternatives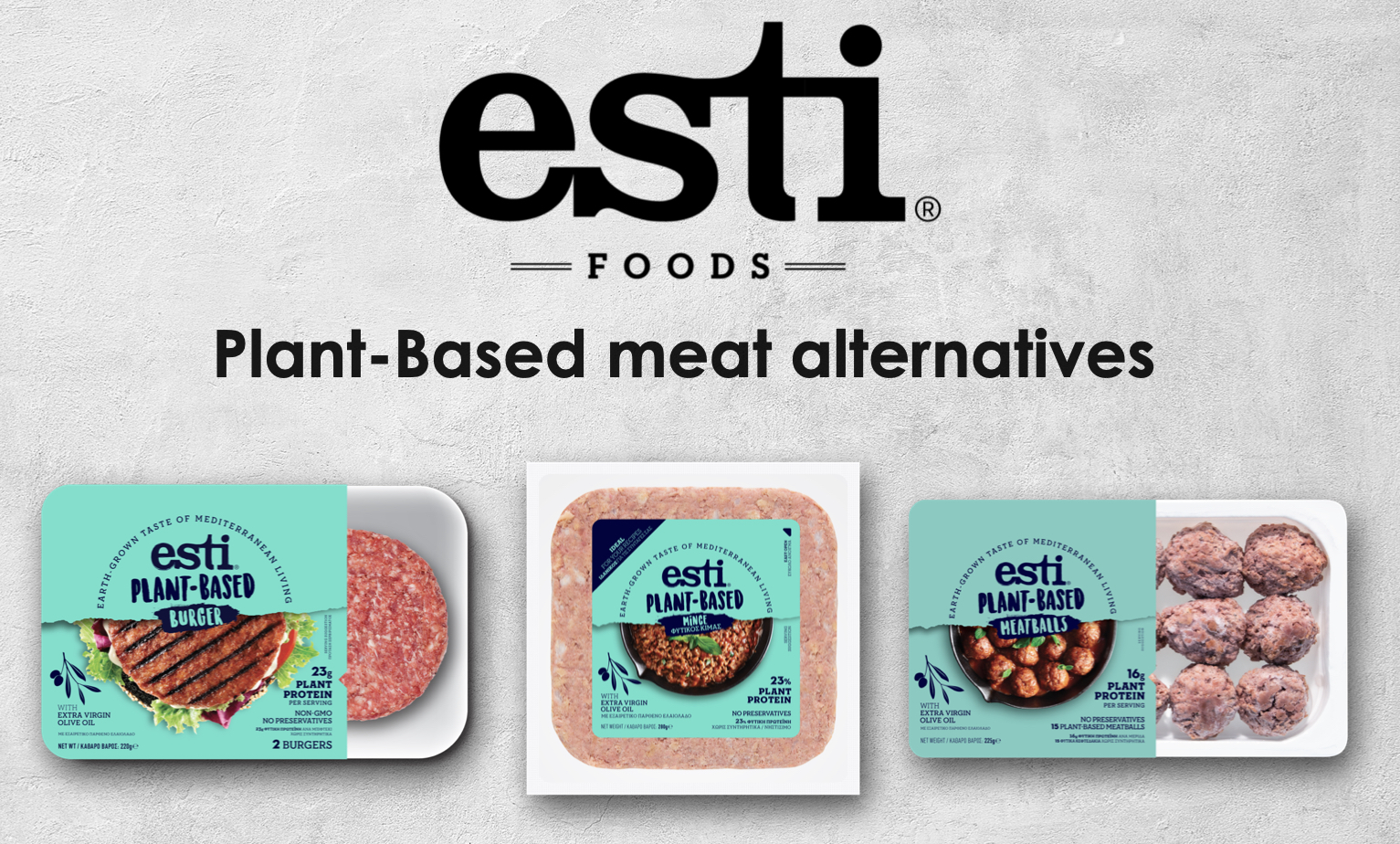 ESTI plant-based meat alternatives genuinely compete in taste,
texture and satisfaction with the original meat products.
ESTI plant-based meat alternative products are based in chickpea protein,
well known for its beneficial properties.
Nutritionally balanced and delicious earth grown tastes of Mediterranean living.


With Extra Virgin Olive Oil. All natural.
No Preservatives. Non-GMO ingredients. Vegan.