esti® plant-based Pepper Jack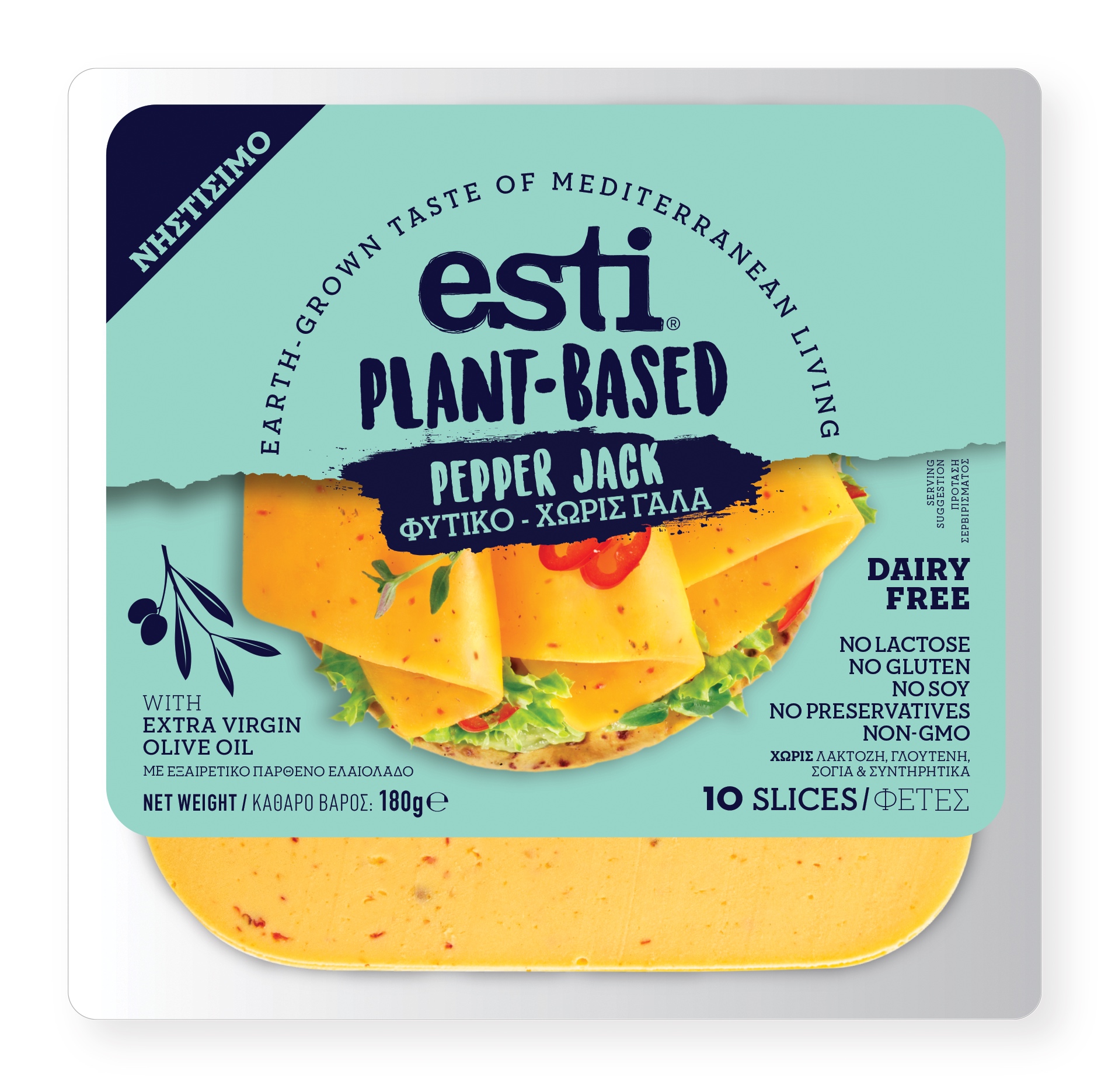 ESTI plant-based cheese alternatives genuinely compete in taste,
texture and satisfaction with the original cheese products.
Enjoy ESTI plant-based Pepper Jack Flavour everyday, in every way.
Add its authentic mouth watering mild spicy pepper jack taste in your favourite salads,
inside luscious vegetable sandwiches or let it melt over a plant-based burger!


With Extra Virgin Olive Oil. All natural. Vegan.
Dairy Free. No Lactose. No Gluten. No Soy.
No Preservatives. Non-GMO ingredients.