Flavoured Instant Coffee & Gift Packs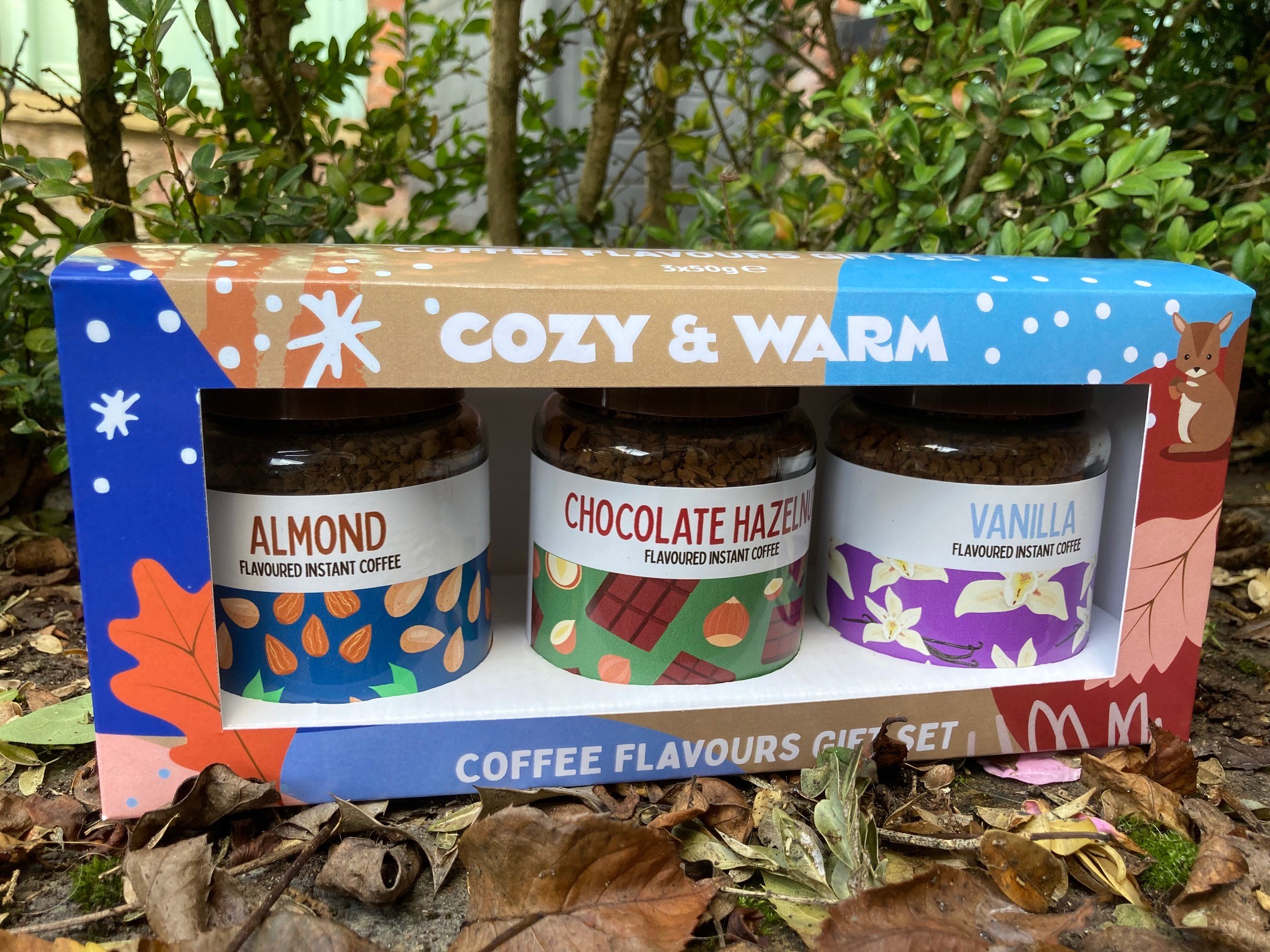 Coffee Flavours & Gift Sets Create More Sales Year Round
Little luxuries are very popular items for seasonal gifting occasions and Complete Coffee's brand-new instant coffee gift packs – featuring seasonal flavours alongside our health and wellness range –are the ideal way to generate extra sales throughout the year.
Our seasonal gift pack service, designed for brands, retailers, and distributors who are seeking to grow their category sales, basket size, and margin. We can custom-build seasonal instant coffee gift packs, which make thoughtful and original gifts for coffee lovers. We have dozens of great flavours, from perennial favourites like vanilla, caramel, and hazelnut chocolate, cosy winter warmers like Irish cream, almond, pumpkin spice and gingerbread. And if it's summer holiday time, our lemon, coconut, and pistachio flavours are distinctive and unique.
Our flavoured instant coffee range is available as bulk ingredients, carded gift packs or individual jars-which make perfect impulse purchases.
We also offer a health and wellness range which includes products such as turmeric (for joints), Ginkgo biloba (for circulation), and Lactobacillus (probiotic) to suit many retail health and wellness and e-commerce sellers.