Fresh Clootie Dumplings come in a variety of sizes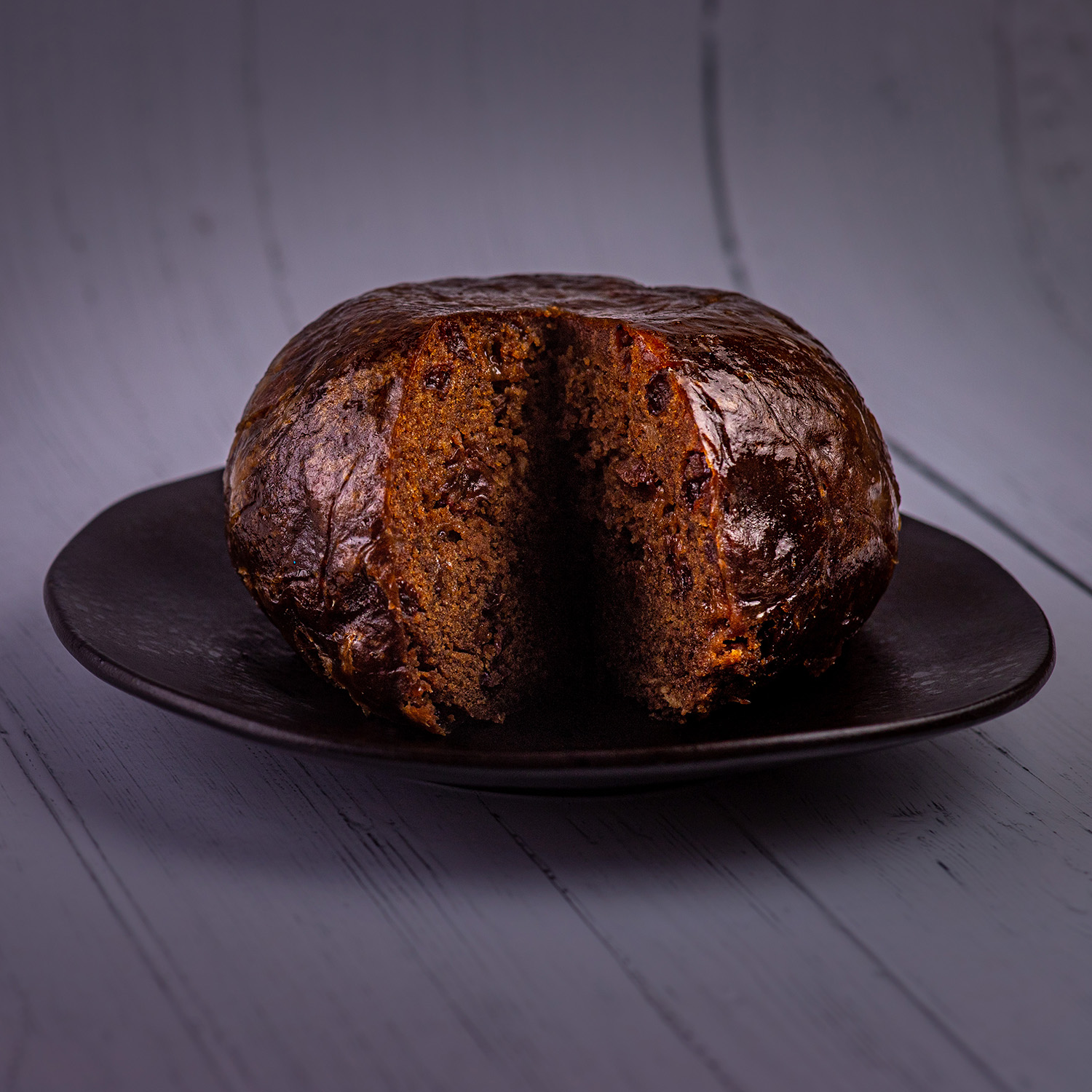 All our award winning Clootie Dumplings are handmade in the Clootie McToot HQ. The Clootie puddings are ideal not just for Christmas, but as a tasty pudding all through the year and come in a variety of flavours and sizes. Using only the finest of ingredients, sourced locally to help reduce food miles and support other local and regional producers.
We can supply smaller clootie dumplings for retail and larger clootie dumplings for food service purposes. All are high fruit , low sugar no preservatives .Our product can be frozen to ensure zero waste .
The first published recipe of the Clootie Dumpling dates back to 1747. A Clootie Dumpling is a wonderful Scottish fruit pudding cooked in a unique way. Once all the ingredients are mixed to the perfect consistency, they are wrapped in a freshly boiled 'Cloot' that has been sprinkled with flour. Cloot being Scots for cloth. The flour is what forms the delicious 'skin' around the outside of the dumpling after it has been boiled. The clatter & bubble of a Clootie Dumpling in a pan and the warm aroma of sugar and spice will ignite your taste buds.