Glow Root Juice - Raw Cold Pressed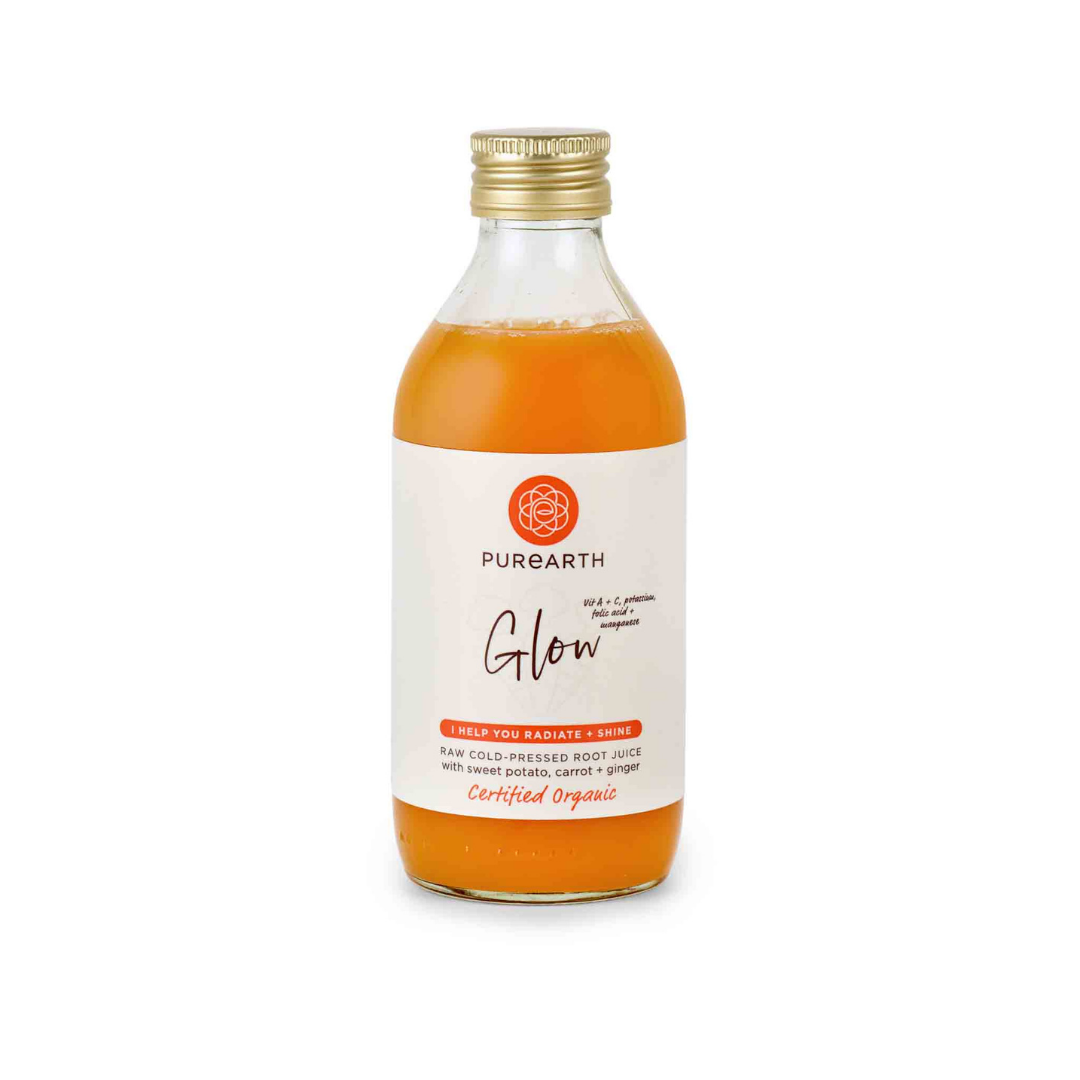 The perfect balance of spice and sweetness, with a refreshing hint of citrus, bursting with cold-pressed root vegetables, including carrots, ginger, turmeric and sweet potato which helps support a healthy gut microbiome, reduces inflammation and protects the body from radical damage.
100% organic, plant-based & vegan
Sustainable glass bottles. We do not use plastic!
Full of goodness made with love x
A beta-carotene powerhouse, this super skin glow juice is packed with vitamins, minerals and powerful antioxidants! It will give you a healthy glow whilst nourishing your cells and helping to balance your hormones! Also including an colourful array of vegetables and fruit like red pepper, apple, lemon and lime this juice will flood your body with organic goodness from the very first sip. Give it a try!
Key benefits
Vegan + organic
Boosts mental clarity + mood
Promotes a healthy gut microbiome
Rich in antioxidants, hormone-balancing and beautifying