Gluten Free Pork Cumberland Sausages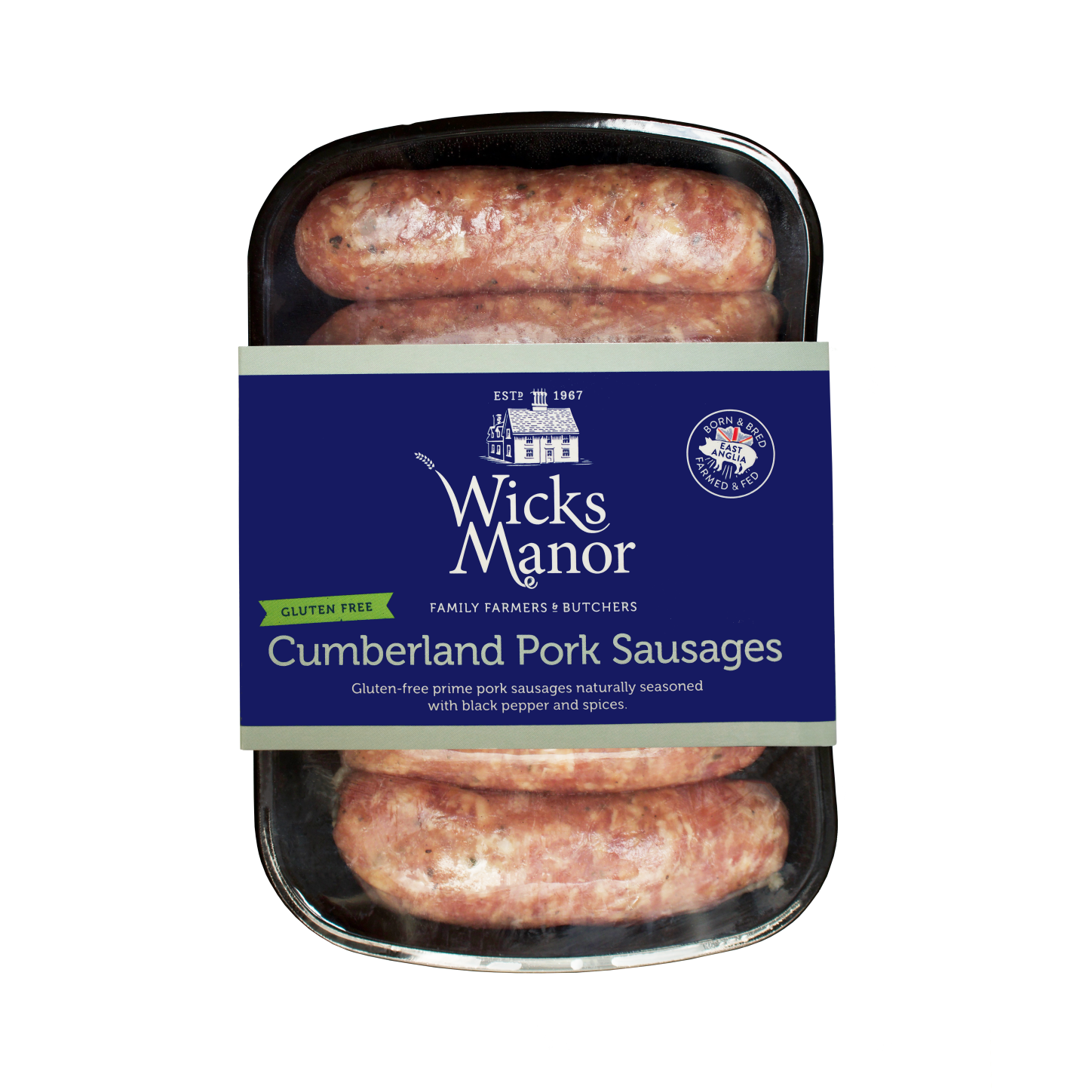 These delicious, gluten-free pork sausages are made on the farm to a traditional recipe using only prime cuts of Wicks Manor Pork blended with mixed herbs & spices.
Our sausages come in retail packs (shown in picture), bulk and food service packs. We can also provide different sausage weights. If you cannot find what you are looking for, please talk to us about your requirements.