Gran Luchito Chipotle Mayo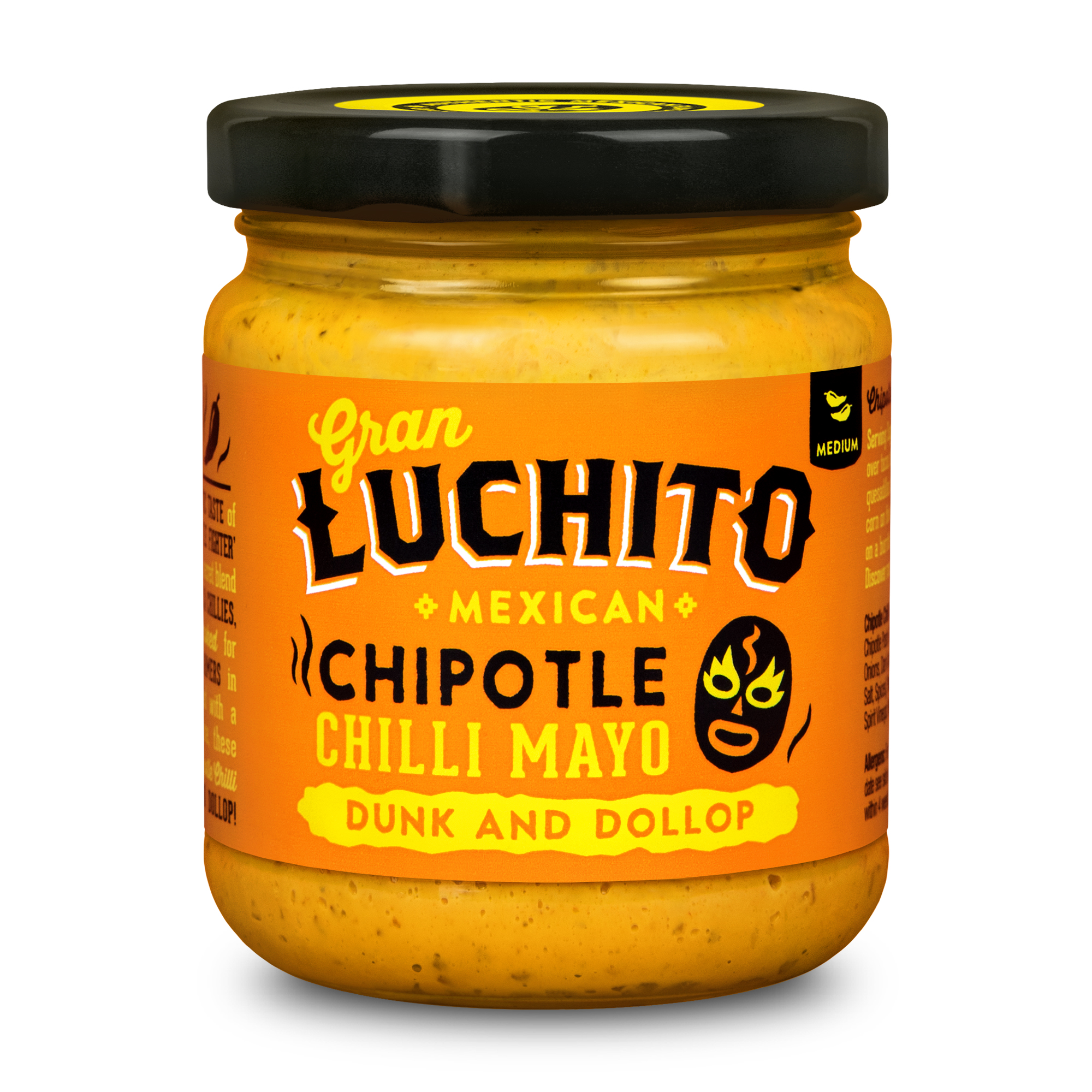 Perfect to dunk and dollop.
We start with Chipotle chillies which have been lovingly grown and smoked for generations by local farmers in Southern Mexico. Then we blend our smoked, dried chillies with free range egg mayonnaise for an irresistible spread of smoky flavour.
With a medium, smoky heat, our chipotle chilli mayo is very versatile and the perfect condiment to add some flavour to whatever you're eating. You tell us "it's absolutely delicious on anything" and we love the enthusiasm!