Gran Luchito Chipotle Tortilla Chips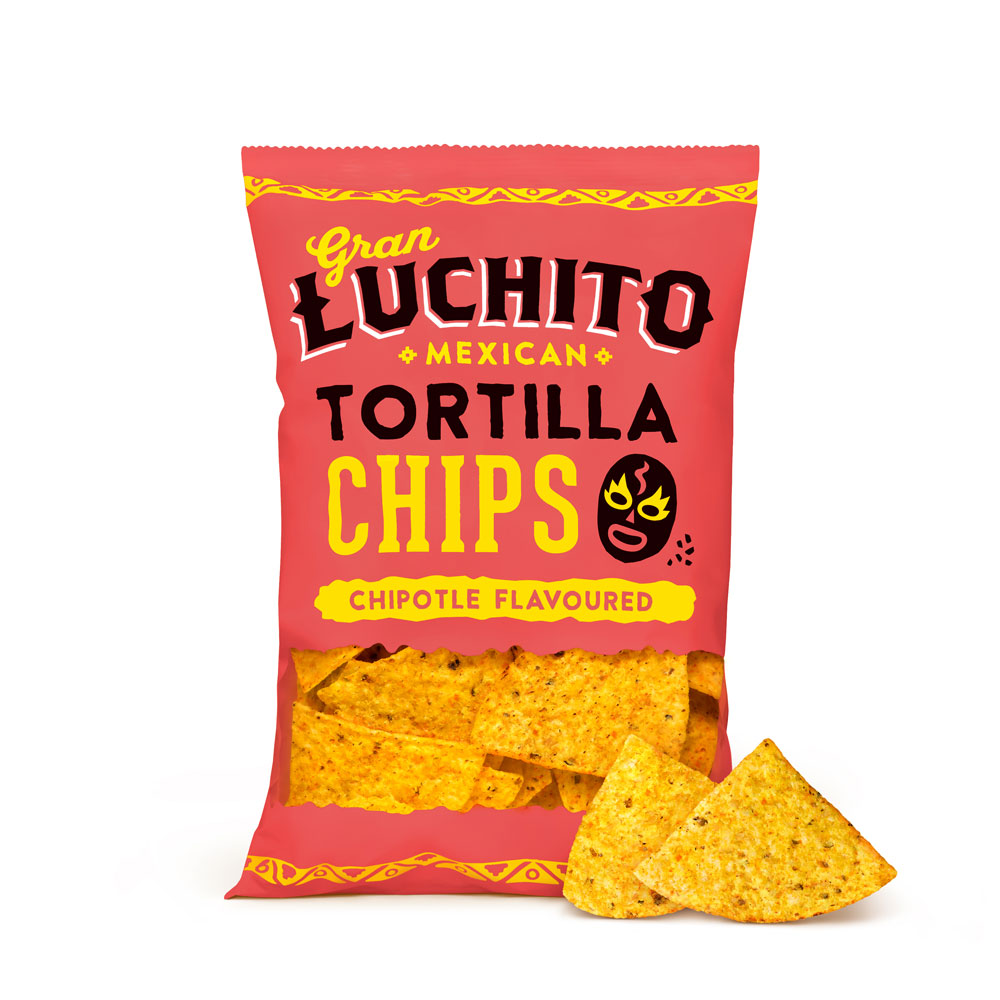 Introducing our flavourful NEW Chipotle Tortilla Chips.
We only use stone ground whole corn to make the dough used in our Chipotle Tortilla Chips and the ancient technique of nixtamilisation which gives these chips their great tasting corn flavour.
The dough is then pressed before being sliced into large quarter cuts and quickly fried for great crunch. This gives the chips their large authentic size perfect for dipping into a jar of our authentic Mexican salsa or added to your favourite Mexican dishes.
These tortilla chips are flavoured with a sensationally smoky blend of chipotle seasoning made with smoked paprika, cayenne pepper, onion, garlic and chipotle chillies.
Categories
Grocery
Snacks & Confectionery