Gran Luchito Habanero and Lime Fajita and Taco Mix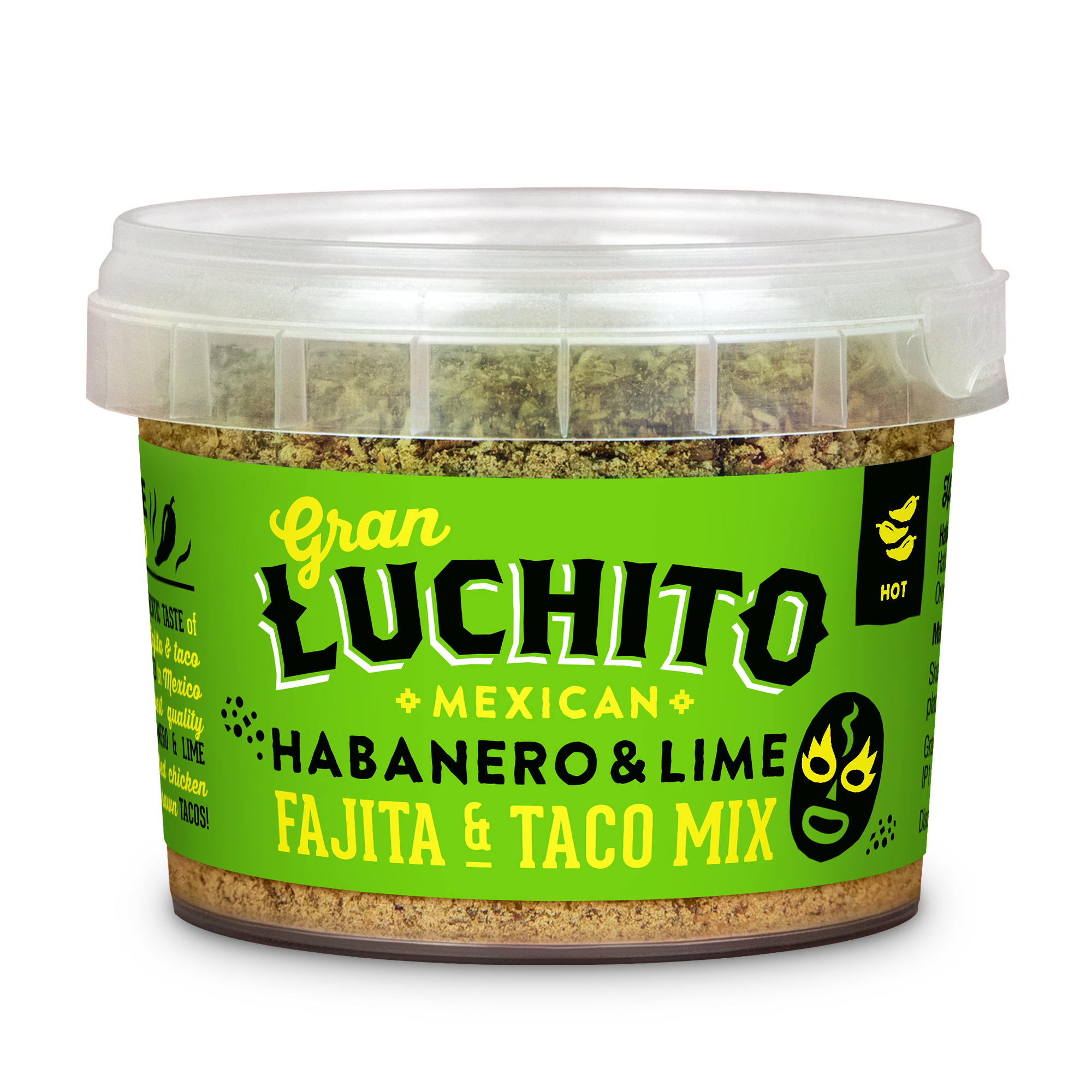 Hand-blended in Mexico using only the highest quality ingredients.
Our Habanero & Lime Fajita & Taco Mix is a zesty blend of habanero chilli, Mexican lime & herbs. Perfect for when you want to add a zesty kick of flavour to chicken, meat, or fish for the oven, grill or barbecue.
With our Habanero Lime Fajita Taco Mix, you can add a hit of big flavour in an instant!