Gran Luchito Sliced Green Cactus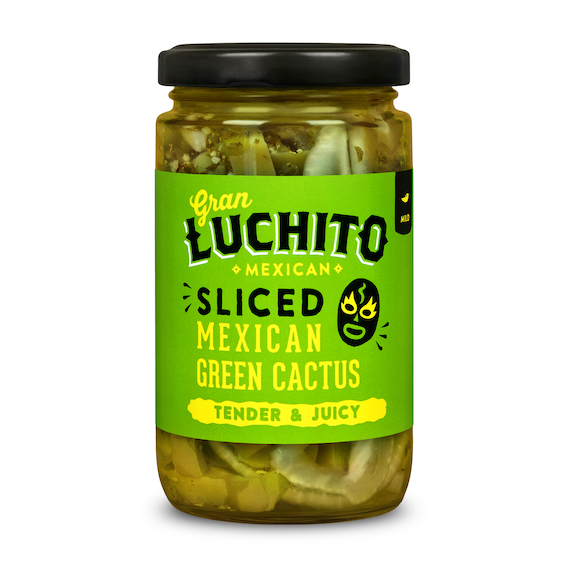 Bring your Mexican feast to life with our tender and juicy Sliced Mexican Green Cactus.
Sliced Mexican Green Cactus is a kitchen staple in authentic Mexican cooking. You will find it in every kitchen, taqueria and restaurant across Mexico. Cactus is used to top just about everything from quesadillas, tacos and tostadas, to salads and even scrambled eggs. Our cactus is lovingly peeled, sliced and marinated with a secret blend of Mexican spices.
Made in Mexico for authentic flavour.