Gran Luchito Tinga Taco Simmer Sauce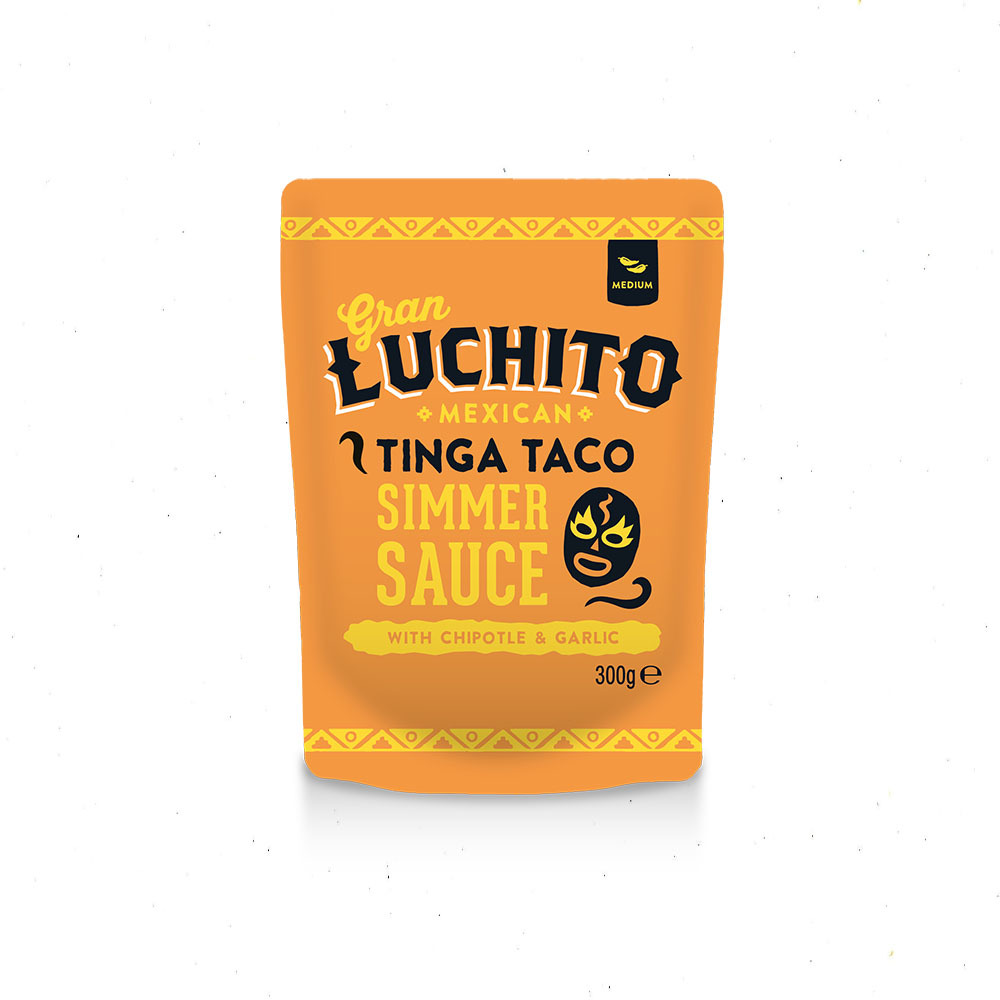 Tinga is an authentic Mexican stew made with shredded chicken, onions, tomatoes, chipotle peppers and garlic originally from Puebla, Mexico. The stew gets wrapped up in soft, warm tortillas for delicious Chicken Tinga Tacos.
With our NEW Tinga Taco Simmer Sauce now you can recreate this authentic dish easily at home.
Our Tinga Taco Simmer Sauce is made in Mexico using a traditional recipe and the finest fresh ingredients. We blend smoky Chipotle chillies and garlic with onion and tomatoes for an authentic simmer sauce perfect for making Chicken Tinga Tacos or Pork Pibil.
It's perfect for when you don't have time to make a sauce from scratch but want it to taste like you have.