Grapefruit Organic Sparkling Water Kefir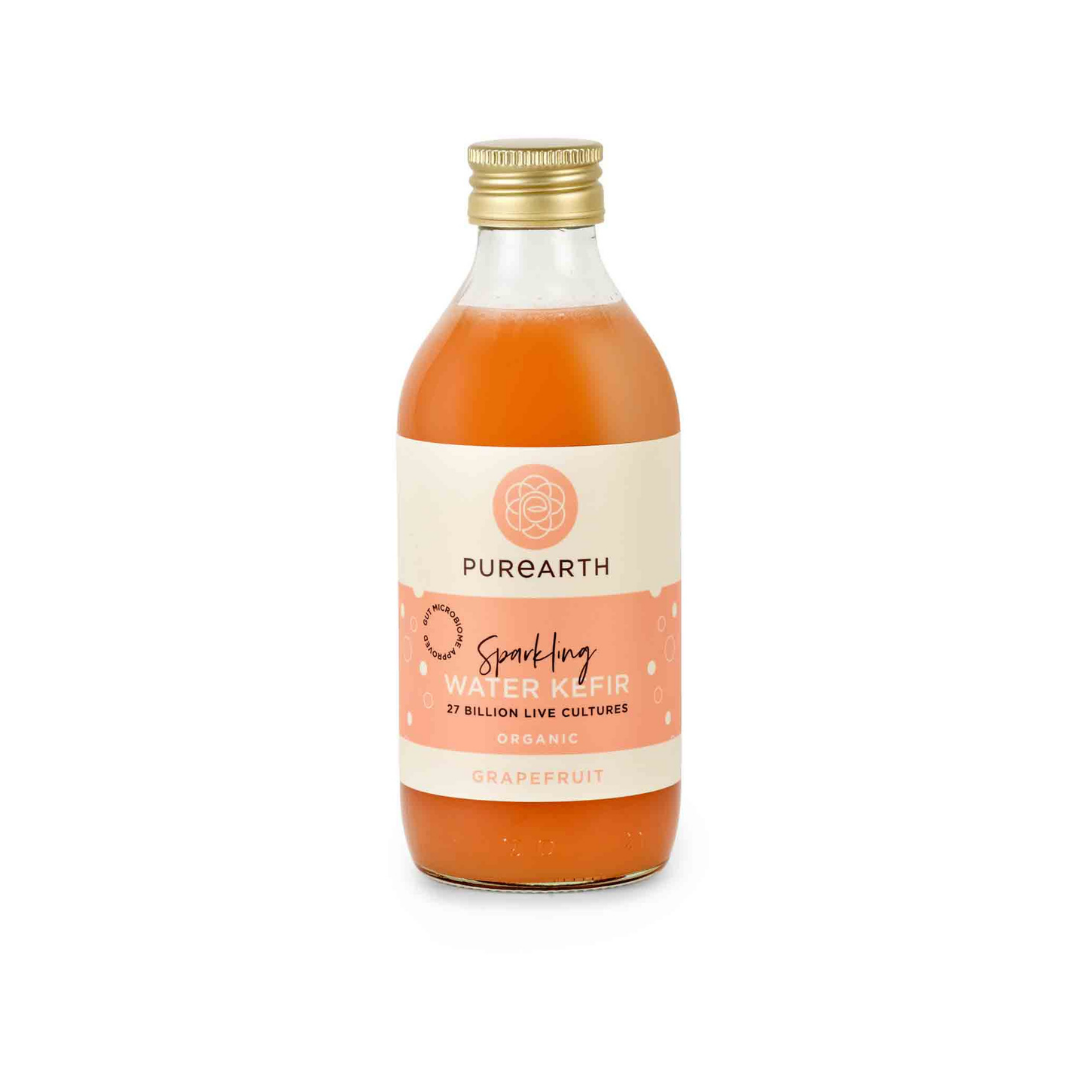 Zesty, crisp and sparkling, made with the juiciest organic sun-ripened grapefruits and billions of live cultures for the ultimate summer drink.
The UK's FIRST dairy-free water kefir, packed full of probiotics.
100% organic, plant-based & vegan
Sustainable glass bottles. We do not use plastic!
The perfect fizzy substitute to sip on, or as part of a sophisticated mocktail
Grapefruit is high in vitamin A + C, and also a good source of magnesium, potassium and calcium, all of which support the immune system and help maintain skin and eye health. It's the perfect non-alcoholic, summer tipple, that will leave your taste buds refreshed, your digestive system balanced and your body hydrated.
All our kefirs include vitamin B2 which contributes to the normal metabolism of iron + B12 that supports the normal function of the immune system and reduction of fatigue.
Key benefits
5 Strains of live cultures
Vegan + Diary-Free
Low Sugar + Calories
High in Vit B2 + B12