Hibiscus + Lime Organic Sparkling Water Kefir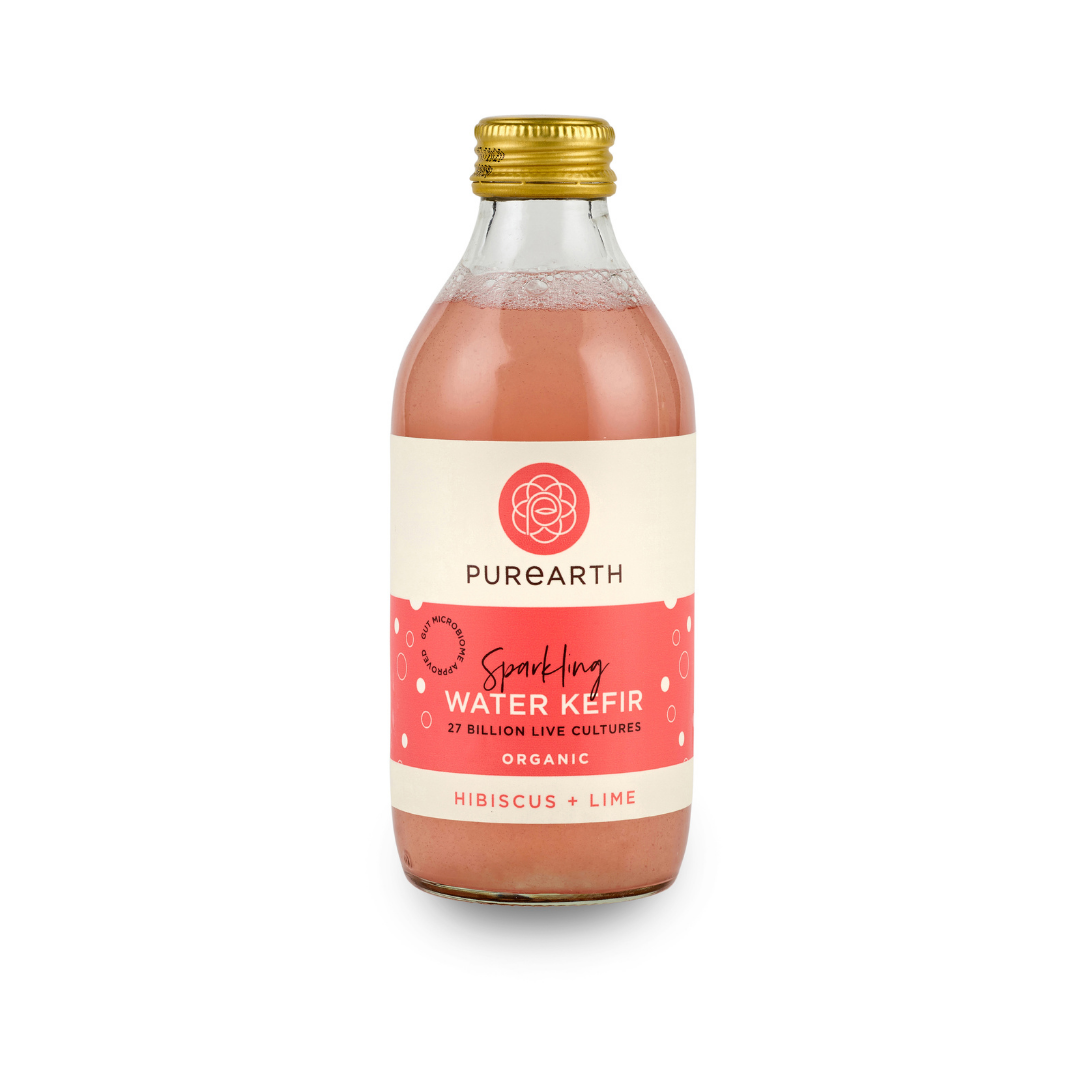 ENERGISE + FEEL GOOD
Refresh and nourish your gut microbiome with over 27 billion live cultures per bottle, plus vitamins and minerals to support healthy digestion, boost immunity and increase focus + concentration.
This sparkling water kefir is made with organic kefir grains, hibiscus and lime, supporting your gut flora and keeping you nourished from the inside out.
The UK's FIRST dairy-free water kefir, packed full of probiotics.
100% organic, plant-based & vegan
Sustainable glass bottles. We do not use plastic!
The perfect fizzy substitute to sip on, or as part of a sophisticated mocktail
This fruity, hydrating and energising drink uses only the best organic ingredients, we have paired these two ingredients together as they both have antioxidant properties, helping your body fight toxins and rid it of free radicals.
All our kefirs include vitamin B2 which contributes to the normal metabolism of iron + B12 that supports the normal function of the immune system and reduction of fatigue.
Key benefits
5 strains of live cultures
Vegan + diary-free
Low sugar + low calorie
High in Vit B2 + B12