Himalayan Natives Chana Dal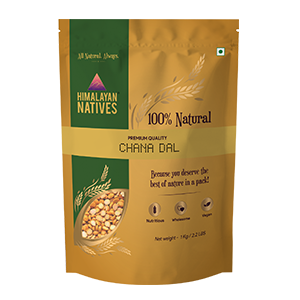 Our Chana Dal is rich in iron, calcium, and protein and retains the texture and purity of natural dal.
Chana Dal is one of the most popular dals and is used in many Indian street foods as well as in South Indian cuisines. The perfect daily dose of health and taste to make your days and meals better!
All our products are GMO & pesticide-free with no added colors or preservatives.