Himalayan Natives Chia Seeds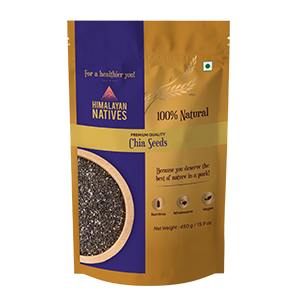 Chia Seeds are high in quality protein - in fact by weight, they contain ~14% protein.
They are also loaded with antioxidants and are very high in fiber. Chia seeds are incredibly easy to incorporate into diets.
The seeds themselves are bland, so one can add them to pretty much anything.