Himalayan Natives Green Gram Whole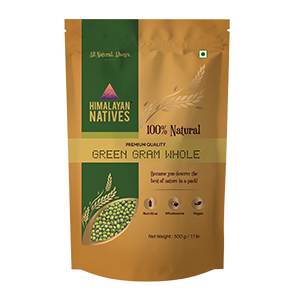 The mung beans or green gram have a ~4000-year-old history and have been found across the west, north-west, and southern regions of the country. Green gram is packed with iron, calcium, and protein.
Himalayan Natives' Green Gram Whole retains the texture and purity of natural Dal.