Himalayan Natives Himalayan Pink Salt Powder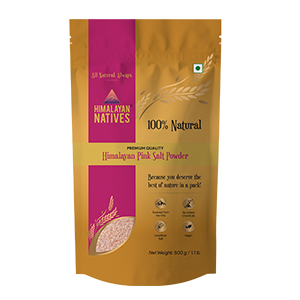 Himalayan Natives' Himalayan Salt is a naturally harvested unrefined salt with high nutritive value.
Pink salt (powder) consists of many trace minerals like potassium, magnesium, calcium, and iron.
These minerals are greatly beneficial for the overall health and are also the main reason for the salt's natural light pink color.