Himalayan Natives Jaggery Powder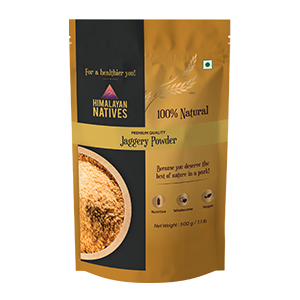 Himalayan Natives 100% Natural Jaggery Powder is a natural & chemical-free alternative to refined white sugar. It consists of antioxidants and minerals like zinc, iron & selenium that help detox the body, aid in digestion & boost immunity.
Jaggery, when included in your daily diet, is considered to be extremely beneficial for overall health.
Our Jaggery Powder is made while maintaining the highest quality control standards to ensure the purity of all our products.